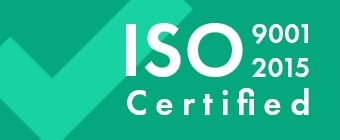 11 December 2018
DataArt Partners with R3 to Build Blockchain Solutions on Corda Distributed Ledger Platform
New York, December 11, 2018 — DataArt, a global technology consultancy that designs, develops, and supports unique software solutions, today announced that it has partnered with R3, an enterprise blockchain software firm, to develop innovative products and solutions on R3's Corda platform.
Corda is an open-source blockchain platform that enables third-party providers and partners to build and operate distributed ledger applications using common code and protocols to ensure interoperability. The platform is designed to record, manage, and synchronize contracts and other shared data between trading partners and to meet the complex requirements of the world's largest financial institutions.
As a Corda Certified R3 technology partner and solution integrator, DataArt will use Corda technology to enhance blockchain management for its clients in the financial services and insurance sectors. DataArt has already delivered Corda powered solutions to some of its clients, including a pilot of a distributed reinsurance/insurance contract management system for a major insurance company. The solution enables the sharing of policies, information, and lifecycle events in a standardized and trusted manner without human involvement. The platform adds exceptional data quality and operational efficiency to the process of contract/events management.
DataArt offers a full suite of blockchain consulting services, including technology research, prototyping, development operationalization, and seamless integration of blockchain solutions into existing business processes. In addition to building blockchain systems on Corda, DataArt has expertise in other distributed ledger technologies, such as Ethereum, Hyperledger, EOS, and Waves. Recently completed projects include a blockchain platform with easy tracking and a trusted environment for a major exchange, an e-proxy voting system for a national settlement depository, and a proprietary cryptocurrency wallet for intracompany payments and transfers.
Earlier this month, DataArt's blockchain charity gambling platform took first prize at the 2018 Malta Blockchain Summit Hackathon, the world's largest blockchain event of the year.
"Our core expertise is delivering the highest-quality blockchain solutions in super complex and independent enterprise environments," said Denis Baranov, Head of Blockchain Center of Excellence at DataArt. "Partnering with R3 is an important strategic alliance for DataArt in providing enterprise-grade blockchain solutions. The partnership strengthens our ability to help clients transform existing processes, increase transparency, and simplify dispute resolution by adopting distributed ledger technology. Corda has also helped us dramatically shorten our implementation timeline for blockchain projects."
David E. Rutter, CEO of R3 said, "DataArt's deeper involvement in the Corda ecosystem is another sign that Corda is fast becoming the platform for the best companies interested in developing enterprise software on blockchain. The engagement of globally recognized firms, such as DataArt, is what makes the Corda community special as it utilizes the platform to develop innovative, efficient and effective solutions for businesses in every industry."
About DataArt
DataArt is a global technology consultancy that designs, develops and supports unique software solutions, helping clients take their businesses forward. Recognized for their deep domain expertise and superior technical talent, DataArt teams create new products and modernize complex legacy systems that affect technology transformation in select industries.
DataArt has earned the trust of some of the world's leading brands and most discerning clients, including Nasdaq, Travelport, Ocado, Betfair, Regus, Meetup and Apple Leisure Group among others. DataArt brings together the expertise of over 2,500 professionals in 20 locations in the US, Europe, and Latin America.
@dataart
About R3
R3 is an enterprise blockchain software firm working with a broad ecosystem of more than 200 members and partners across multiple industries from both the private and public sectors to develop on Corda, its open-source blockchain platform, and Corda Enterprise, a commercial version for enterprise usage.
The R3 global team of over 180 professionals in 13 countries is supported by over 2,000 technology, financial, and legal experts.
About the Corda Platform
R3's Corda platform is an enterprise blockchain platform designed to record, manage and synchronise contracts and other shared data between trading partners and to meet the complex requirements of the world's largest financial institutions.
Corda delivers the benefits of public blockchains without the privacy, scalability and governance issues that make some public blockchain platforms inappropriate for businesses, especially those operating in complex and highly-regulated global markets. In 2018 R3 introduced Corda Enterprise, a commercial distribution of Corda open source designed specifically to meet the demands of modern day businesses.
The platform is already being used in industries from financial services to healthcare, shipping, insurance and more. It records, manages, executes institutions' financial agreements in perfect synchrony with their peers, creating a world of frictionless commerce.
Media contact
Vica Miller
W: +1 (212) 378 4108 x 4014
E: vica@dataart.com