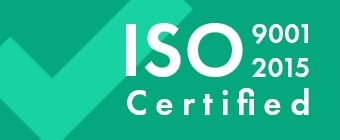 17 April 2019
DataArt Partners with MHS to Build Innovative AI-Powered Predictive Maintenance System for Conveyors
New York, April 17, 2019 — DataArt, the global technology consultancy that designs, develops, and supports unique software solutions, today announced a partnership with leading integrator of intelligent material handling systems, MHS.
Creating robust and economically viable state-of-the-art monitoring toolsets is a challenge across industry 4.0 companies, which use "smart factories" and IoT to create virtual copies of physical environments to enable decentralized decision-making in real-time. DataArt enables the process by deploying cloud-based communication between sensors and gateways connected to conveyor equipment in order to store, analyze and visualize data, detect anomalies and trigger alerts. It uses a suite of technologies to build scalable, accessible, and cost-efficient solutions.
Suhas Hajgude, Director Product Management at MHS said,
"The DataArt team led the development of the solution from prototype to production stage. They applied their knowledge to build a cost-efficient system using the best cloud cost optimization practices which demonstrated operational excellence from day one of rollout. The system enabled effective collaboration with our team and provided access to exploring the data and building new prediction models out of the box, without requiring teams to become familiar with the infrastructure."

"DataArt's experts approach every IIoT solution as a unique project as each of them is highly complex," said Igor Ilunin, Head of IoT & Automotive at DataArt. "Comprehensive real-time information provides useful data for predictive maintenance. Applying an AI approach brings this IIoT solution to the next level of maturity, providing valuable data insights and analytics. This in turn delivers to MHS the competitive advantage of increased efficiency with higher levels of operational excellence."
About MHS
Known throughout the industry and recognized as the preferred integrator of intelligent material handling systems, Material Handling Systems (MHS) provides comprehensive turnkey design, build, and deployment services for a complete range of custom-engineered and designed handling systems for distribution, manufacturing, assembly, and courier applications.
About DataArt
DataArt is a global technology consultancy that designs, develops and supports unique software solutions, helping clients take their businesses forward. Recognized for their deep domain expertise and superior technical talent, DataArt teams create new products and modernize complex legacy systems that affect technology transformation in select industries.
DataArt has earned the trust of some of the world's leading brands and most discerning clients, including Nasdaq, Travelport, Ocado, Betfair, Regus, Meetup and Apple Leisure Group among others. DataArt brings together expertise of over 2,600 professionals in 22 locations in the US, Europe, and Latin America.
Media Contact:
Anni Tabagua