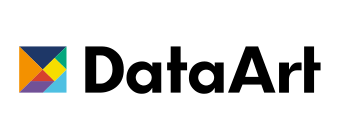 23 October 2017
DataArt Partners with Espressif to Deliver Complete IoT Solutions
New York, NY – October 23, 2017, DataArt, the global technology consultancy that designs, develops and supports unique software solutions, announced today its partnership with Espressif Systems, a world-leading Internet-of-Things company that builds the widely popular ESP8266 and ESP32 chips. The chips have Wi-Fi network and microcontroller capabilities and are used to add Internet connectivity to devices.
DataArt develops and commercially supports the open source IoT data platform DeviceHive that provides infrastructure for building scalable and secure IoT solutions across a number of industries including automotive, utilities and smart environments.
As a result of the partnership DataArt developed a custom DeviceHive firmware for ESP8266 chips, that enables zero-configuration networking, supports a wide range of popular sensor devices out of the box and allows users to build local web page enabled devices. The new firmware also ensures a direct connection with DeviceHive cloud service, bypassing additional gateway devices and providing a foundation for DeviceHive-ready hardware.
"The partnership with Espressif enhances our ability to provide powerful, innovative, scalable and cost-effective IoT solutions to our clients." said Igor Ilunin, Head of the IoT Practice at DataArt. "We're looking forward to close collaboration in our future projects."
About DataArt
DataArt is a global technology consultancy that designs, develops and supports unique software solutions, helping clients take their businesses forward. Recognized for their deep domain expertise and superior technical talent, DataArt teams create new products and modernize complex legacy systems that affect technology transformation in select industries.
DataArt has earned the trust of some of the world's leading brands and most discerning clients, including Nasdaq, S&P, Monex Europe, Apax Partners, Coller Capital, oneworld Alliance, Ocado, artnet, Betfair, and skyscanner. Organized as a global network of technology services firms, DataArt brings together expertise of over 2,300 professionals in 20 locations in the US, Europe, and Latin America.
About Espressif
Espressif Systems (Shanghai) Pte. Ltd. is a fabless semiconductor company, with headquarters in Shanghai Zhangjiang High-Tech Park, providing low power Wi-Fi and Bluetooth SoCs and wireless solutions for the Internet of Things (IoT) applications.
MEDIA CONTACTS:
U.S. & Americas :
Vica Miller
+1 (212)378-4108 x 4014
+44 (0) 2070-999464 x 4014
vica@dataart.com