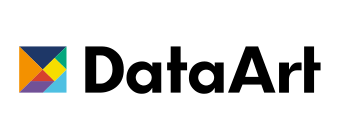 12 December 2016
DataArt Partners with AWS to Drive the Benefits of AWS-based Infrastructure to Its Clients
New York, NY— December 12, 2016 — DataArt, a global technology consultancy that designs, develops and supports unique software solutions, announced today that it became an Amazon Web Services (AWS) Consulting Partner. Amazon Partner Network (APN) provides support and access to a broad range of resources to help professional services firms design, architect, build, migrate and manage workloads and applications on AWS.
Modern business operations require sustainability, flexibility, security and scalability of IT systems. With the competition for value and bottom-line pressure increasing, businesses need cloud-enabled access to modern hardware, middleware, operating systems, databases and applications with minimal capital expenditure. Statistica estimates that in 2016, spending on public cloud Infrastructure as a Service (IaaS) hardware and software is forecast to reach $38B growing to $173B in 2026. AWS systems is the undisputed market leader, with a 45% share of public cloud infrastructure market in Q3, 2016 (Source: Quarterly analysis by Synergy Research Group).
The partnership aligns DataArt's engineering expertise with the industry-leading resources of AWS to enable solutions that interact harmoniously with the AWS infrastructure and services to address the business challenges faced by DataArt's clients. This important step will provide them with a wider range of affordable, on-demand technology that lets them take advantage of innovations in the IoT, Big Data and analytics, streamline operations and enable data-driven scalable business models.
"This partnership will help our clients' businesses become more agile and innovative, while allowing them to maintain the highest standards of service delivery, security and compliance. It will also help us to structure the cloud transition in a simple and secure way," said Igor Ilunin, Head of the IoT Practice at DataArt.
Media contact:
Vica Miller
+1 (212)378-4108 x 4014
vica@dataart.com
About DataArt:
DataArt is a global technology consultancy that designs, develops and supports unique software solutions, helping clients take their businesses forward. Recognized for their deep domain expertise and superior technical talent, DataArt teams create new products and modernize complex legacy systems that affect technology transformation in select industries.
DataArt has earned the trust of some of the world's leading brands and most discerning clients, including Nasdaq, S&P, United Technologies, OneWorld Alliance, Ocado, artnet, Betfair, and skyscanner. Organized as a global network of technology services firms, DataArt brings together expertise of over 2,200 professionals in 17 locations in the US, Europe, and Latin America.
About AWS (Amazon Web Services) Partner Network (APN)
The AWS Partner Network (APN) is the global partner program for Amazon Web Services (AWS). It is focused on helping APN Partners build successful AWS-based businesses or solutions by providing business, technical, marketing, and go-to-market support.
AWS Partner Network (APN) Partners have opportunities to create new businesses or solutions while seeing significant growth with the opportunities provided by the APN Program. APN Partners receive business, technical, sales, and marketing resources to help grow their business and better support their customers.