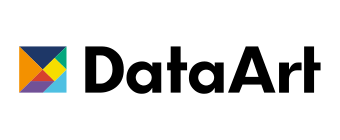 2 February 2021
DataArt Opens a New Office in Dubai, Expanding Global Operations
New York, February 2, 2021 — DataArt, a global technology consultancy that designs, develops and supports unique software solutions, has announced the official opening of its new office in Dubai, the United Arab Emirates.
The new office will support DataArt's growing business across the Middle East and North Africa. This step by DataArt further reinforces Dubai's reputation as one of the leading centers of innovation that is known for its progressive approach to technology.
The Dubai office will offer clients a full range of services, from sales to strategic technology consulting, as well as onsite project management and support.
Igor Kozhurenko has been appointed Managing Director of DataArt Middle East. With more than two decades in software development, delivery, sales and management, Igor focuses on an A-to-Z approach in delivering innovative technology to help clients address complex business and technical challenges.
«I see the UAE as a central point of global technology innovation, and I am excited to bring our expertise to bear in meeting the region's growing demand for software development and digital transformation. Over the past decade, the UAE has been recognized as an exceptional hub for international business,» said Kozhurenko. He further noted that the new Dubai office offers significant opportunity for DataArt to support clients, particularly in terms of digital transformation, AI, and cloud-based solutions.
Kozhurenko continued: «Local presence is very important for us to achieve our goal of recognition as a top partner for Middle East businesses and we are looking forward to building long-term relationships based on trust with our clients here. Our priority is to enable digital transformation throughout the Emirates by empowering our customers with the latest technology.»
About DataArt
DataArt is a global software engineering firm that takes a uniquely human approach to solving problems. With over 20 years of experience, teams of highly-trained engineers around the world, and deep industry sector knowledge, we deliver high-value, high-quality solutions that our clients depend on, and lifetime partnerships they believe in.
To learn more please reach out to DataArt's Dubai team at +971 4 561 3771 or via e-mail dubai-sales@dataart.com.
Please direct all media inquiries to:
Anni Tabagua
+ 49 (89) 745 399 31
anni.tabagua@dataart.com