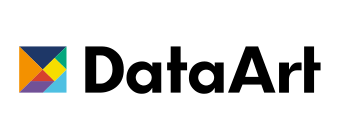 24 May 2017
DataArt, MedStartr and PwC to Host Healthcare Tech Innovation
May 24, 2017 – New York, NY – DataArt, PwC and MedStartr will host Healthcare Tech Innovation, a full-day healthcare technology forum, on June 5, 2017, in New York City. The event will provide insights into the current healthcare technologies and discuss the future of innovation.
As new technologies are forcing their way into the healthcare market, providing unlimited possibilities for better care, the industry is entering a crucial phase. Through a combination of presentations and panel discussions with the industry thought leaders, the forum will guide participants through the best approaches to becoming an active participant in this change, and ways for both hospitals and patients to benefit from it.
To attend the event, please visit this page.
Event Details:
Date: June 5th, 2017
Time: 10 am – 7 pm
Location: PricewaterhouseCoopers, 300 Madison Avenue, New York, NY 10017
Full Agenda:
10:00 AM — Registration, Breakfast
10:45 AM — Opening Keynote: What a Startup Needs to Succeed by Jonathan Stout, Senior Vice President, Strategy and Development, AbleTo.
12:10 PM — Panel Discussion I: Innovation Adoption Challenges will focus on what's holding back innovation and ways to push the industry forward.
Moderator:
Brent Stackhouse, Mount Sinai Ventures
Speakers:
Steve Berman, Montefiore
Les Funtleyder, E Squared Asset Management
Philip Gillich, Call9
Rose Maljanian, HealthCAWS
Ed Marx, Clinovations
Matthew Sydney, PicWell
Jonathan Stout, AbleTo
1:10 PM — Lunch
2:25 PM — Featured Talk: Artificial Intelligence in Healthcare
3:20 PM — Panel Discussion II: Healthcare at Home will focus on technologies that help bring quality care to patients at home and improve health outcomes.
Moderator:
Dan Piekarz, DataArt
Speakers:
Peter Clagett, My-Meds
Susheel Jain, InterveneRx
Andrew Livingston, Doxy.me
John Loughnane, Commonwealth Care Alliance
Mike Marett, CoHero
Eliza Ng, Montefiore
Dan Trencher, Teladoc
4:55 PM — Strategy Talk: Enterprise Blockchain
All Day — Pitch & Partner Sessions will give stage time to some of the most promising healthcare tech startups in the industry:
Peter Clagett, My-Meds
Gary German, NonnaTech
John Hui, Twiage
Susheel Jain, InterveneRx
Murray Jones, TalkAboutHealth
Samson Magin, HealthSnap
Mike Marett, CoHero
Mark Punyanitya, Body Imaging Startup
Matthew Sydney, PicWell
5:25 PM — Closing Reception
About MedStartr
MedStartr develops and manages events, communities, and platforms that drive the ideation, growth, and funding of medical innovations. For more information about MedStartr or to get engaged with some of the best new ideas in healthcare, please visit medstartr.com, join our NYC community at medstartr.nyc or call 530.MED.STARtr.
About PricewaterhouseCoopers
The PwC CF Global Network is ranked #1 M&A Financial Advisor in 2016, marking four consecutive years in this position. In the past 10 years, the PwC CF Global Network advised on over 4,200 deals globally, valued at more than $410 billion, of which 40% were cross border. With over 1,700 investment banking professionals in 60 countries, the PwC CF Global Network is one of the world's broadest, most established international network of deals-focused advisors. We are able to leverage local insights and international relationships to effectively advise clients on cross-border deals.
About DataArt
DataArt is a global technology consultancy that designs, develops and supports unique software solutions, helping clients take their businesses forward. Recognized for their deep domain expertise and superior technical talent, DataArt teams create new products and modernize complex legacy systems that affect technology transformation in select industries.
DataArt has earned the trust of some of the world's leading brands and most discerning clients, including Nasdaq, S&P, United Technologies, oneworld Alliance, Ocado, artnet, Betfair, and skyscanner. Organized as a global network of technology services firms, DataArt brings together expertise of over 2,200 professionals in 20 locations in the US, Europe, and Latin America.
Media Contacts:
UK & Europe:
Anni Tabagua