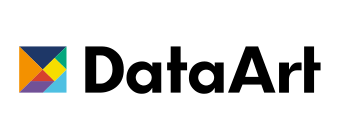 19 July 2018
DataArt listed on UK' Government's G-Cloud 10
London,19 July 2018 — Global technology consultancy DataArt has been awarded a place on the Crown Commercial Service's (CCS) G-Cloud 10 framework, making its technology consulting and solution design services available to government departments, local councils and NHS trusts across the UK.
DataArt's award-winning expertise and sought-after capabilities in cloud technology will now be within reach of public sector organisations who need help to build and migrate their applications and services to the cloud, minimising infrastructure costs, optimising capacity, and effectively securing IT environments.
The G-Cloud 10 is the Government's procurement hub for suppliers who provide cloud-based services. It allows public sector companies to purchase services faster and cheaper, reducing red tape. DataArt has been awarded its place on the framework in the cloud support category.
DataArt's cloud services encompass a full range of services dealing with cloud migration, cloud software development and cloud computing – from effective planning to application development, validation and quality assurance, to cybersecurity and managed support.
Roman Chernyshev of DataArt UK said:
"This listing, as a cloud support supplier for the latest iteration of G-Cloud, means DataArt has successfully met the Government's rigorous compliance, security and pricing transparency requirements and can provide cloud-related services. We look forward to working with UK Government organisations, and healthcare and education providers to help them save costs and speed up cloud enablement, leveraging DataArt's extensive competence in cloud technology, wider expertise and knowledge of global best practices.
About DataArt
DataArt is a global technology consultancy that designs, develops and supports unique software solutions, helping clients take their businesses forward. Recognized for their deep domain expertise and superior technical talent, DataArt teams create new products and modernize complex legacy systems that affect technology transformation in select industries.
DataArt has earned the trust of some of the world's leading brands and most discerning clients, including Nasdaq, S&P, Travelport, Ocado, artnet, Betfair, and Apple Leisure Group among others. Organized as a global network of technology services firms, DataArt brings together expertise of over 2,500 professionals in 20 locations in the US, Europe, and Latin America.
About G-Cloud 10
G-Cloud 10 is run as a collaboration between the Government Digital Service and the Crown Commercial Service and is operated through the Digital Marketplace. It is the 10th iteration of the G-Cloud framework, which launched in 2012. So far, nearly £3 billion has been spent through the G-Cloud framework, with 48% of that spend going to small and medium-sized enterprises (SMEs).
Media contacts