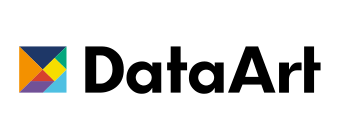 27 June 2019
DataArt Launches Tool for Business to Reduce Development Time
New York, London, June 27, 2019 — DataArt, the global technology consultancy that designs, develops and supports unique software solutions, today announced that it has made its Atlas Framework available to all as an open-source GitHub project under an Apache 2.0 license. This means that business integration with the cloud will be significantly speedier and more efficient and that business solutions can be delivered more quickly.
DataArt's move means that for the first time .NET developers will no longer have to spend resources researching, selecting, deploying, integrating, and fine tuning a set of essential infrastructure tools.
The Atlas Framework is a comprehensive set of .NET development infrastructure tools designed to jump-start projects and accelerate the delivery of business functionality in the cloud by up to 24 weeks.
Nikita Kozlov, Solution Architect at DataArt, said:
"The availability of the Atlas Framework, will make it much easier for any IT-system to be moved to the cloud. It significantly reduces development."

"The accelerated development and faster access to business functionality will deliver huge business benefits. There will be a ground-breaking reduction of risks in the process of cloud migration. We are delighted to deliver a solution along these lines to the business community."

"The Atlas Framework includes service hosting, logging, correlations, health monitoring, messaging, and historical storage modules, all of which are optimized for modern cloud-based application development and can be shared across any number of .NET development projects."

"This Open Source offering will drive innovation across all industries in IT," Kozlov continued. "In making the Atlas Framework available to the wider developer community, we at DataArt hope to see the core of our .NET development projects used to full potential, while welcoming developers to enhance it in ways we've not yet imagined."
About DataArt
DataArt is a global technology consultancy that designs, develops and supports unique software solutions, helping clients take their businesses forward. Recognized for their deep domain expertise and superior technical talent, DataArt teams create new products and modernize complex legacy systems that affect technology transformation in select industries.
DataArt has earned the trust of some of the world's leading brands and most discerning clients, including Nasdaq, Travelport, Ocado, Centrica/Hive, Betfair Paddy Power, IWG, Univision, Meetup and Apple Leisure Group among others. DataArt brings together expertise of over 2,800 professionals in 22 locations in the US, Europe, and Latin America.
Media Contact:
US & UK 
Anni Tabagua