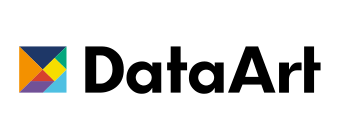 4 September 2018
DataArt Launches Atlas Framework for Expedited .Net Development
New York, September 4, 2018 — DataArt, the global technology consultancy that designs, develops, and supports unique software solutions, today announced the launch of its proprietary Atlas Framework, a comprehensive set of infrastructure components for jump-starting the development of .Net microservice applications and accelerated delivery of business functionality.
The DataArt Atlas Framework is a fine-tuned set of integrated components that allows to take into equal consideration business specific functionality and infrastructure requirements to assure seamless development. It includes service hosting, logging, correlations, health monitoring, REST API support, messaging, historical storage, DataAccess Toolkit, and centralized configuration modules. These essential building blocks of a scalable, reliable, high-performing, extendable, and testable modern application can be shared across any number of .Net development projects.
The framework also eliminates the need to research, select, deploy, integrate, and tune a set of infrastructure tools, saving substantial amounts of time and money, and allowing development teams to focus on specific features unique to the project.
The business- and cloud-agnostic framework supports the microservice design approach and simplifies application lifecycle management while maximizing adaptability and the speed with which infrastructure tools can be configured, enhanced, or replaced to address specific needs.
The Atlas Framework is the result of a comprehensive multi-year R&D commitment to building complex business applications.
"IT has never been able to keep pace with the demands of the business. DataArt is set to change that," said Alexei Miller, Managing Director at DataArt. "We are continuously tuning our delivery model to reduce the time between identifying a business need and delivering the solution. With the Atlas Framework, the first prototypes can be ready within days from the project launch, because its best-practice .Net infrastructure is in place from the start."
About DataArt
DataArt is a global technology consultancy that designs, develops and supports unique software solutions, helping clients take their businesses forward. Recognized for their deep domain expertise and superior technical talent, DataArt teams create new products and modernize complex legacy systems that affect technology transformation in select industries.
DataArt has earned the trust of some of the world's leading brands and most discerning clients, including Nasdaq, Travelport, Ocado, Betfair, Regus, Meetup and Apple Leisure Group among others. DataArt brings together the expertise of over 2,500 professionals in 20 locations in the US, Europe, and Latin America.
Media Contact
Media Contacts:
Anni Tabagua