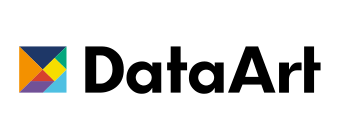 9 June 2016
DataArt Joins the Travelport Developer Network
DataArt's apps to help save time and money for more than 68,000 Travelport travel agencies worldwide
NEW YORK, LONDON & LANGLEY, U.K. – June 9, 2016 - DataArt, a technology consulting firm that develops end-to-end solutions, and Travelport (NYSE:TVPT), a leading Travel Commerce Platform, today announced that DataArt has become the latest technology partner to join the Travelport Developer Network.
With access to Travelport's newest generation of developer tools, content, resources and commercial support, including the Travelport Universal API (uAPI), DataArt will expand its roster of custom, end-to-end app and web services, which include solution design, development, certification and on-going support.
"We've been working alongside Travelport for many years and see that the new direction taken by Travelport Developer Network is strategically aligned with the services that DataArt provides to its clients," said Greg Abbott, SVP of Travel & Hospitality at DataArt.
"The addition of DataArt to the growing Travelport Developer Network allows customers to accelerate app development while taking advantage of the open platform technology, unrivalled travel content, and global reach offered by our Travel Commerce Platform," said Steve Croft, senior director of Agency Commerce Solutions – Americas for Travelport.
The Developer Network is one piece of Travelport's growing focus on the digital economy. Last year, Travelport acquired leading mobile apps and solutions provider Mobile Travel Technologies (MTT). Members of the Developer Network, such as DataArt, potentially provide additional ways for Travelport to introduce innovative technologies to the travel industry through seamless integration with Travelport Smartpoint, its industry leading agency desktop technology.
Notes to editor
About DataArt
DataArt is the technology consulting firm that creates end-to-end solutions, from concept and strategy, to design, implementation and support, helping global clients in the financial services, healthcare, hospitality, media and IoT sectors achieve important business outcomes. Rooted in deep domain knowledge and technology expertise, DataArt designs new products, modernizes enterprise systems and provides managed services delivered by outstanding development teams in the U.S., UK, Central and Eastern Europe, and Latin America. As a recognized leader in business and technology services, DataArt has earned the trust of some of the world's leading brands and most discerning clients, including McGraw-Hill Financial, Coller Capital, BankingUp, Ocado, artnet, Betfair, SkyScanner, Collette Vacations, Booker and Charles River Laboratories.
About Travelport
Travelport is a Travel Commerce Platform providing distribution, technology, payment, mobile and other solutions for the global travel and tourism industry. With a presence in approximately 180 countries, over 3,700 employees, and an additional 1,200 employees at IGT Solutions Private Ltd who provide us with application development services, our 2015 net revenue was over $2.2 billion.
Travelport is comprised of:
A Travel Commerce Platform through which it facilitates travel commerce by connecting the world's leading travel providers with online and offline travel buyers in a proprietary business-to-business (B2B) travel marketplace. Travelport has a leadership position in airline merchandising, hotel content and rate distribution, mobile travel commerce and a pioneering B2B payment solution that addresses the needs of travel intermediaries to efficiently and securely settle travel transactions.
Technology Services through which it provides critical IT services to airlines, such as shopping, ticketing, departure control and other solutions, enabling them to focus on their core business competencies and reduce costs.
Travelport is headquartered in Langley, U.K. The Company is listed on the New York Stock Exchange and trades under the symbol "TVPT".