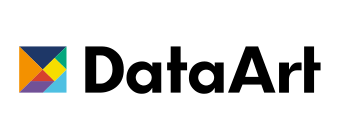 14 February 2020
DataArt Joins Google Cloud Partner Advantage Program, creates dedicated Google Cloud team offering full range of Google Cloud solutions
New York, London, Munich, February 14, 2020 — DataArt, a global software engineering firm that designs, develops, and supports high-quality solutions, today announced that it has joined the Google Cloud Partner Advantage Program as a Premier Partner. The partnership ensures DataArt clients have first-class solutions built with Google Cloud Platform (GCP) technology and allows the firm to broaden its offering and further strengthen its innovative solutions.
Yuri Gubin, VP of Cloud Technology, DataArt said:
«Becoming a Google Cloud Premier Partner is a very exciting development both for DataArt and for our other partners. It offers us access to a high-demand market, new technologies and the opportunity to further develop DataArt's expertise. We have geared up very fast — and now have an outstanding dedicated Google Cloud team which is an internal Google Cloud education program.»

«We've been ramping up our Google Cloud certification and training, and have achieved a healthy level revenue generation from Google Cloud projects. We are delighted to have been recognised with Premier status.»

«DataArt works in close collaboration with Google Cloud for a range of clients and we look forward to onboarding new clients who want to access our expertise and Google's world-leading technologies.»
DataArt strategic Google Cloud initiatives stretch from application development to infrastructure to data and analytics.
Gubin continued:
"Partnering with Google Cloud is an important step in DataArt's broader cloud strategy. Achieving Premier status is an excellent opportunity for us to utilize Google Cloud's strength in big data processing tools, artificial intelligence (AI) and machine learning initiatives. By deploying a collaborative approach, we can not only reduce cloud spend and latency for clients but help them achieve their future-facing cloud aspirations.''
DataArt's Google Cloud team includes account managers, developers, engineers and DevOps professionals.
Learn more about the partnership here.
About DataArt
DataArt is a global software engineering firm that takes a uniquely human approach to solving problems. With over 20 years of experience, teams of highly-trained engineers around the world, and deep industry sector knowledge, we deliver high-value, high-quality solutions that our clients depend on, and lifetime partnerships they believe in.
Media Contact:
US & UK
Anni Tabagua
+49 (89) 635 091 28 × 1297
anni.tabagua@dataart.com