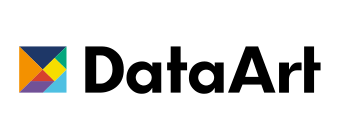 17 October 2017
DataArt Joins BIO Deutschland
New York, NY and Munich, Germany – October 17, 2017 – Global technology consultancy DataArt announced today that it has joined BIO Deutschland, Germany's biotechnology industry association.
BIO Deutschland is one of the most influential biotech associations in Europe, established to support and promote the development of an innovative economic sector based on modern biosciences. The Berlin-based association currently has over 285 members and is active in a broad range of events that aim to provide biotechnology with a platform for discussion and interaction.
With an established Life Sciences Practice and dedicated R&D group, DataArt has accumulated extensive knowledge and deep expertise in building cutting-edge technology solutions in drug discovery and clinical trials. DataArt's clients include prominent life sciences companies, such as Charles River Laboratories, Novaseek Research, PSI CRO, and Cancer Research UK. Within the BIO Deutschland, DataArt's team has joined the Bio-IT, Big Data & E-Health working group.
"Joining BIO Deutschland is a tremendous opportunity for DataArt, to share our experience, engage with other industry players, and collaborate on resolving challenges," said Daniel Piekarz, Head of DataArt's Healthcare and Life Sciences Practice. "We're particularly excited to join the working group dedicated to Bio-IT, Big Data & E-Health as this is our area of expertise and we look forward to helping move the industry forward."
About DataArt
DataArt is a global technology consultancy that designs, develops and supports unique software solutions, helping clients take their businesses forward. Recognized for their deep domain expertise and superior technical talent, DataArt teams create new products and modernize complex legacy systems that affect technology transformation in select industries.
DataArt has earned the trust of some of the world's leading brands and most discerning clients, including Nasdaq, S&P, Monex Europe, Apax Partners, Coller Capital, oneworld Alliance, Ocado, artnet, Betfair, and skyscanner. Organized as a global network of technology services firms, DataArt brings together expertise of over 2,300 professionals in 20 locations in the US, Europe, and Latin America.
About BIO Deutschland
BIO Deutschland is Germany's biotechnology sector representative at the European association, EuropaBio, in Brussels and works closely with other biotech organisations in Europe and the USA to lobby for the interests of the sector in an internationally coordinated way. The Berlin-based association currently has over 285 members. It is run by a board of ten members consisting of CEOs and managing directors of biotechnology companies, as well as directors of BioRegions. This committee comprehensively represents the various fields in the sector.
Media Contacts: