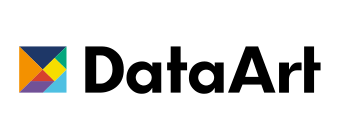 29 May 2020
DataArt Joins BigCommerce Agency Partner Program
New York, May 29, 2020 — DataArt, a global software engineering firm that designs, develops, and supports high-quality solutions, today announced that it has been named a BigCommerce Agency Partner, with more than 60,000 BigCommerce customers gaining access to DataArt's technology development services.
Alla Lemlekh, SVP, Business Development at DataArt said:
«We are excited to partner with BigCommerce to help companies grow sales, elevate the commerce experience, and bring technological excellence to business software.»

«At BigCommerce, our core focus is providing our merchants access to all the tools and services they need to build, innovate on and grow a successful business – and that includes introducing them to industry-leading agencies like DataArt,» said Daniel Fertig, global director of agency partnerships at BigCommerce. «I'm excited to welcome such a well respected and talented agency into our partner program, and look forward to working with them to bring additional value to BigCommerce merchants seeking a top-notch website experience.»
DataArt works with clients of every size, on any platform, and adapts to each client's changing needs as they evolve. Engineering excellence combined with deeply human values drives the business and approach to relationships. Curiosity, empathy, trust, honesty, and intuition are words the company lives by. DataArt brings together the expertise of over 3,000 professionals in 20 locations in the US, Europe, and Latin America.
BigCommerce merchants look to the BigCommerce partner ecosystem for support in creating beautiful, sales-driven storefronts to help shape their online success, so Agency Partners are carefully selected on the basis of offering best-in-class technologies, value and superior customer service.
For more information, visit: https://partners.bigcommerce.com/directory/partner/1067392/dataart
ABOUT BIGCOMMERCE
BigCommerce is leading the new era of ecommerce by empowering businesses to turn digital transformation into a competitive advantage. Our software-as-a-service platform enables merchants to build, innovate and grow beautiful and engaging online storefronts by delivering a unique combination of ease of use, enterprise functionality and flexibility. BigCommerce powers B2B, B2C and DTC ecommerce for more than 60,000 online stores across 120 countries, including Fortune 1000 companies and industry-leading brands like Avery Dennison, Bliss, Burrow, Skullcandy, Sony and Woolrich. For more information, visit www.bigcommerce.com.
BigCommerce® is a registered trademark of BigCommerce Pty. Ltd. Third-party trademarks and service marks are the property of their respective owners.
ABOUT DATAART
DataArt is a global software engineering firm that takes a uniquely human approach to solving problems. With over 20 years of experience, teams of highly-trained engineers around the world, and deep industry sector knowledge, we deliver high-value, high-quality solutions that our clients depend on, and lifetime partnerships they believe in.
Media Contact:
US, UK & DACH
Anni Tabagua
+49 (89) 635 091 28 × 1297
anni.tabagua@dataart.com