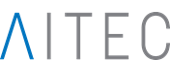 28 July 2015
DataArt Joins AITEC Security Due Diligence Standard
New York & London - July 28, 2015 - DataArt announced today that it has completed Due Diligence Questionnaire (DDQ), a vendor security survey set forth by AITEC, the Alternative Investment Technology Executives Club, and joined a select group of technology providers who signed up to follow the strict security standards.
Made up of 14 sections, the DDQ was developed with an aim of unifying vendor due diligence across service providers. and covers a wide range of cyber security controls, from access controls and network security to incident response policies and vendor software practices. Several of DataArt's long term hedge fund clients are members of AITEC. Joining this standard reaffirms our commitment to client security and DataArt's ability to structure our work in a way that supports unique requirements of the asset management industry.
In addition to AITEC DDQ, DataArt is preparing to undergo a rigorous SOC 2 Type II audit which will further enable us to provide services to world class, highly regulated enterprise clients.