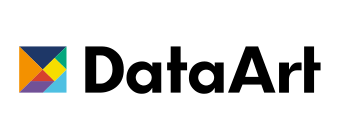 2 May 2006
DataArt Joined by New Strategic Adviser
DataArt has strengthened its advisory board with a new member, Anatoly Altshuler, Senior Adviser at Cornell "Wall Street" Center of Operations Research & Quantitative Finance for the development and management of selected strategic programs and industrial consortiums.
Dr. Altshuler brings over two decades of IT management and outsourcing expertise to DataArt, and will advise the company on strategy and business development in the financial technology sector. Most recently, Dr. Altshuler was Vice President and Head of Financial Services Strategy at Tata Consultancy Services, Ltd, the third largest (Market cap.) global consulting firm. His group was focused on strategic initiatives, services, and new generation of products for the banking, brokerage, capital markets, investing, and asset management industries. Dr. Altshuler was elected Harvard Faculty Affiliate in 1988, and holds Doctorate Degrees in Computational and Theoretical Physics.
"This is a very important addition to our advisory board, as Anatoly will not only provide an additional link to the financial market through his vast network of C-level contacts, but also help us define a long term strategic vision," said Michael Zaitsev, CEO of DataArt.
"There is special mission and special market for DataArt – a different consulting company created by young and extraordinarily bright people from their industrial base in St. Petersburg, Russia, with bold presence in New York," said Altshuler. "I look forward to working together with this fantastic group of professionals, and helping them strengthen the company position as clients' strategic resource for making a difference."