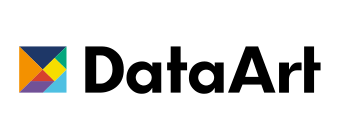 4 May 2017
DataArt Integrates Amazon Alexa with DeviceHive
Manufacturers, hoteliers and homeowners can now connect multiple devices to Amazon's voice assistant through DataArt's open source IoT data platform
New York, NY – May 4, 2017 – DataArt, the global technology consultancy that designs, develops and supports unique software solutions, announced today that it has successfully integrated Amazon Alexa with DeviceHive, DataArt's own open source IoT data platform. Manufacturers, hoteliers and homeowners who use DeviceHive as their IoT platform of choice can now control their devices using spoken commands to Amazon Echo or any other Alexa-enabled devices.
The new functionality is part of the overall strategy of DataArt's IoT Practice to fine-tune DeviceHive to better serve customer needs and to provide device users with flexible options in making their devices connected. With Alexa functionality integrated in DeviceHive, users can simultaneously enable voice-control of numerous devices, with no additional individual device integration required.
"Voice-recognition technologies are part of a natural evolution in IoT products, and an important option for managing connected devices," said Igor Ilunin, Head of the IoT practice at DataArt. "The capability to connect multiple devices seamlessly makes DeviceHive a major catalyst for device voice-control enablement."
About DeviceHive
DeviceHive is an open source IoT Data Platform developed by DataArt. DeviceHive makes any connected device part of the Internet of Things (IoT), providing connectivity, management, security, and diagnostics to IoT solutions. Available for use to a wider community, it enables rapid development in security, clean tech, smart home, remote sensors, telemetry and automation, with key applications ranging from home and hotel automation and security, to logistics, fleet tracking, and clean technology.
About DataArt
DataArt is a global technology consultancy that designs, develops and supports unique software solutions, helping clients take their businesses forward. Recognized for their deep domain expertise and superior technical talent, DataArt teams create new products and modernize complex legacy systems that affect technology transformation in select industries.
DataArt has earned the trust of some of the world's leading brands and most discerning clients, including Nasdaq, S&P, United Technologies, oneworld Alliance, Ocado, artnet, Betfair, and skyscanner. Organized as a global network of technology services firms, DataArt brings together expertise of over 2,200 professionals in 20 locations in the US, Europe, and Latin America.
Media Contacts: