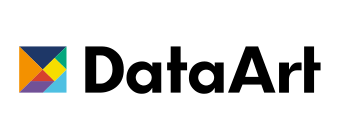 1 November 2017
DataArt, Hudson Crossing Partner to Fill Travel Industry Void
Combined Practices Cover Clients from Strategy and Design through IT Development and Delivery.
NEW YORK, November 1, 2017 – DataArt, the global technology consultancy that designs, develops and supports unique software solutions, and Hudson Crossing LLC, the premier travel, hospitality and ecommerce consultancy, today announced a partnership to jointly provide end-to-end solutions for businesses in the travel & hospitality industry.
The partnership takes full advantage of the technological expertise and deep domain knowledge of DataArt, and Hudson Crossing's experience in product and business strategy to help companies accelerate profitable growth by delivering new and increased value to their customers.
PhoCusWright founder Philip Wolf, advisor to both companies, was a catalyst in this partnership.
"After decades of immersion at the travel and hospitality crossroads of innovation and IT", commented Wolf, "I've witnessed too many good ideas gone awry and too many builds that accomplished little. DataArt and Hudson Crossing will uniquely help clients from start to finish."

"Companies need faster and safer paths to innovation to stay ahead of their competition," said Greg Abbott, SVP, Travel & Hospitality, DataArt. "Solutions that Hudson Crossing and DataArt provide together de-risk each company's path to the success."

"Hudson Crossing and DataArt have already jointly delivered several successful projects in the past three years", said Brian Clark, Partner, Hudson Crossing. "Through the combination of the key ingredients, Strategy + Design + IT Development + Execution, our partnership enables leaders to leap ahead of their competition without having to distract internal IT teams from routine daily tasks."
For more information regarding the DataArt and Hudson Crossing partnership, please visit hudsoncrossing.dataart.com
About DataArt
DataArt is a global technology consultancy that designs, develops and supports unique software solutions, helping clients take their businesses forward. Recognized for their deep domain expertise and superior technical talent, DataArt teams create new products and modernize complex legacy systems that affect technology transformation in select industries.
DataArt has earned the trust of some of the world's leading brands and most discerning clients, including Nasdaq, S&P, oneworld Alliance, Ocado, artnet, Betfair, and skyscanner. Organized as a global network of technology services firms, DataArt brings together expertise of over 2,200 professionals in 20 locations in the US, Europe, and Latin America.
About Hudson Crossing
Hudson Crossing is a strategy and execution advisory firm devoted to helping clients raise the financial performance of their assets in industries ranging from travel and hospitality to financial services and technology. Through the execution of bold ideas, Hudson Crossing's team of experienced operators bridges the gap between plan and performance, helping clients to achieve growth through innovation and by translating strategy into profitable outcomes.
The firm is unique in its global perspective on the leading concepts and best practices in hospitality, e-commerce, user experience, analytics and big data, information technology management, and its long-term commitment to client success, with strategy and innovation assignments often followed by execution and operational excellence work. The firm and its practices are further described at: http://www.hudsoncrossing.com/