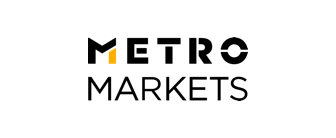 31 March 2021
DataArt Helps Expand the Digital Marketplace to Spain and Support METRO Markets' Goal of Becoming the Largest Online B2B Marketplace in Europe
Munich, New York, London, Zug — March 31, 2021 — DataArt, a global software engineering firm, announces its continuing partnership with METRO Markets, part of Germany's multinational wholesale and cash and carry group Metro AG. Metro Markets works with DataArt to implement and expand its digital B2B marketplace aiming to become the largest in Europe. DataArt ensured a timely launch in Germany in 2019 and facilitated expansion into Spain within the designated timeframe set for March 2021.
DataArt partnered with METRO Markets, Metro AG's technology-driven e-commerce venture, to provide a highly automated and scalable eCommerce solution. The online marketplace serves hotel, restaurant, and catering customers, providing them with access to a wide range of independent sellers, along with METRO's own products.
Philipp Blome, METRO Markets CEO, said:
"Within the tight deadline of less than a year, integration of the marketplace with all of the backend systems was successful and enabled us to first launch on schedule in Germany, and then expand into Spain within the set timeframe. Together with DataArt, we have built a platform that ensures the flexibility and scalability necessary to support our growth plans throughout Europe."
Alexander Makeyenkov, Head of Corporate & Business Development, Europe in DataArt said:
"METRO Market's project was initiated several months prior to the September 2019 launch. It was an incredible and important milestone, and we were proud to have helped METRO Markets meet that challenge. The expansion into Spain has been another ambitious project, and we are happy to play a role. Being a part of the journey, we look forward to our mutual achievements in scaling METRO Market's digital marketplace."
About METRO Markets
Founded in 2018, Metro Markets is Metro AG's fast-growing technology driven e-commerce venture. METRO Markets has grown into a group of marketers who have collaborated in independent, cross-functional teams to develop one of the most innovative, digital B2B marketplaces.
About METRO
METRO is a leading international wholesale company with food and non-food assortments that specialises in serving the needs of hotels, restaurants and caterers (HoReCa) as well as independent traders. Around the world, METRO has some 16 million customers, who can choose whether to shop in one of the large-format stores, order online and collect their purchases at the store or have them delivered. METRO also supports the competitiveness of entrepreneurs and independent businesses with digital solutions and thereby contributes to cultural diversity in retail and hospitality. Sustainability is a key pillar of METRO's business. METRO has been listed in the Dow Jones Sustainability Index for 7 consecutive years. The company operates in 34 countries and employs more than 97,000 people worldwide. In financial year 2019/20, METRO generated sales of €25.6 billion.
For more information, please visit www.metroag.de. In addition, in our online magazine www.mpulse.de, we also report on the things that affect our customers, employees, partners and suppliers – and the things that we do for them.
About DataArt
DataArt is a global software engineering firm that takes a uniquely human approach to solving problems. With over 20 years of experience, teams of highly-trained engineers around the world, and deep industry sector knowledge, we deliver high-value, high-quality solutions that our clients depend on, and lifetime partnerships they believe in.
Media Contact:
USA, UK & Germany

Anni Tabagua
+ 49 (89) 745 399 31
anni.tabagua@dataart.com