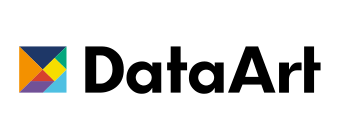 27 June 2018
DataArt Gears Up to Support Gaming Clients Targeting the US
London, New York, 27 June 2018 — The iGaming practice of global technology consultancy DataArt is gearing up to help UK and European gaming companies to bring state-of-the-art sports gaming innovations to the US, following the US Supreme Court decision to overturn the federal ban on online sports betting.
The DataArt iGaming Practice has extensively invested in R&D in the run up to the decision, and has serviced some of the leading UK players, including Betfair, for over a decade. As a US-headquartered firm already active in iGaming in the more mature markets, DataArt is ideally placed to work with clients to create market-winning technology in the "new" region.
The Supreme Court ruling gives states the go-ahead to legalise betting on football, basketball, baseball and other sports.
Mike Brett, VP, Head of iGaming, DataArt UK said:
"We are looking to support UK and European gaming companies in their efforts to enter the US marketplace. This represents a strong opportunity to provide the most up-to-date user experience, built on solid and workable technology.

"Companies will need the best technological support in order to gain maximum traction in the new market, and DataArt has the necessary expertise and dedicated global teams to provide this service: headquartered in New York City, with 20 offices on three continents, our technology experts are skilled in a range of disciplines, from blockchain to AI to the best integrated offerings."
If you would like to interview Mike Brett regarding his exciting plans for the future, please contact:
Ghillie Little
ghillie@sbc.london
DL: +44 203 705 5631
Mobile: +44 7803 333632
About DataArt
DataArt is a global technology consultancy that designs, develops and supports unique software solutions, helping clients take their businesses forward. Recognized for their deep domain expertise and superior technical talent, DataArt teams create new products and modernize complex legacy systems that affect technology transformation in select industries.
DataArt has earned the trust of some of the world's leading brands and most discerning clients, including Nasdaq, S&P, Travelport, Ocado, artnet, Betfair, and Apple Leisure Group among others. Organized as a global network of technology services firms, DataArt brings together expertise of over 2,500 professionals in 20 locations in the US, Europe, and Latin America.
Media contacts