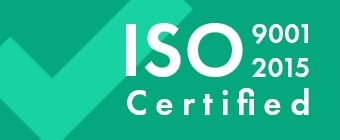 7 March 2019
DataArt Expands Global Operations, Opens a New Office in Armenia
New York, March 7, 2019 — DataArt, the global technology consultancy that designs, develops and supports unique software solutions, today announced that it will open a dedicated research and development (R&D) and sales office in the capital of Armenia, Yerevan. The new office will support DataArt's growing business, and will additionally serve as focus area for quality assurance (QA) and support, as well as business development.
Arsen Baghdasaryan has been appointed Head of DataArt Armenia. A technology industry veteran with over 20 years of experience in the field, he has contributed to fostering Armenia's IT industry at large and has overseen national training initiatives for IT specialists and mentorship programs for start-ups. Prior to joining DataArt, Baghdasaryan led the QA department of a division at Synopsys Armenia.
"Several factors have played a role in our decision to open a new office in Yerevan: the atmosphere of entrepreneurship, democratic transformations of recent years, and a favorable tax policy for IT companies," said Mikhail Zavileysky, General Manager at DataArt. "As always, we have relied on local professionals who were qualified and interested in helping us grow. We are happy to welcome Arsen Baghdasaryan as head of DataArt Armenia, and grateful for the support of Hakob Arshakyan, Armenia's Minister of Transport, Communications and Information Technologies."
The Yerevan office will become fully operational in June of 2019, with 30 dedicated employees on board by the end of the year.
About DataArt
DataArt (www.dataart.com) is a global technology consultancy that designs, develops and supports unique software solutions, helping clients take their businesses forward. Recognized for their deep domain expertise and superior technical talent, DataArt teams create new products and modernize complex legacy systems that affect technology transformation in select industries.
DataArt has earned the trust of some of the world's leading brands and most discerning clients, including Nasdaq, Travelport, Ocado, Betfair, Regus, Meetup and Apple Leisure Group among others. DataArt brings together expertise of over 2,600 professionals in 22 locations in the US, Europe, and Latin America.
Media Contact:
Anni Tabagua