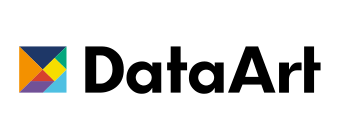 26 October 2017
DataArt Executives to Speak on Blockchain at HTNG European Conference in Prague
New York,NY & London, UK – October 26, 2017 – DataArt, the global technology consultancy that designs, develops and supports unique software solutions, today announced that two executives will speak at the HTNG European Conference in Prague, Czech Republic, on November, 7-9, 2017.
Andrew Sanders, VP of Travel & Hospitality for North America, and Denis Baranov, Principal Consultant at DataArt, will discuss Blockchain, a topic that will be covered extensively at this must-attend event bringing together key industry decision makers in the European region.
The first session "Blockchain Use Cases Deep Dive" will focus on the latest trends in blockchain and its impact on the hospitality sector. Moderated by Andrew Sanders, it will provide in-depth explorations of the blockchain use cases presented by Jakub Vysoký, CTO, Winding Tree, and Charles Ehredt, CEO, Currency Alliance, and focus on the pros and cons of their different choices of blockchain architecture.
In his talk "How to Get Started with Blockchain", Denis Baranov will provide tips and tricks for making key decisions, outline available resources, and warn against common pitfalls. Mr. Vysoký and Mr. Ehredt will also share their perspectives based on their companies' experience, exploring the differences and the reasons behind specific decisions.
EVENT SESSIONS DETAILS
Location:
Prague Marriott Hotel, Prague, Czech Republic
Date and Time:
Tue. Nov 7, 2017
15:55 - 16:40 - Blockchain Use Cases Deep Dive
16:50 – 17:35 - How to Get Started with Blockchain
Track:
Moravia Hall
About Speakers:
Andrew Sanders has held executive and sales leadership positions at global companies specializing in enterprise hospitality technology solutions for over 20 years. Andrew's involvement in the hotel sector includes mobile technologies such as Mobile Key room access, in-building Distributed Antenna System (DAS) infrastructure, mobile application development including location based marketing and guest engagement plus in-room entertainment. His notable sales achievements were enterprise solutions to Whitbread plc, Bass Leisure Retail and the US Army Lodging. At DataArt, Andrew leads initiatives in the areas of business strategy and innovation mainly in the hospitality technology sector.
Denis Baranov is a Principal Consultant at DataArt. He has over ten years' experience in the IT industry, as a developer, technical architect, solution architect and IT leader. He specializes in designing and building business solutions in financial services, capital markets, and fintech. Denis is passionate about technology innovation, and is currently focused on leading the development of market solutions underpinned by distributed ledger technologies such as Blockchain, and AI technologies such as machine learning. He participates in projects and communities both inside and outside DataArt, and is a regular speaker and contributor of various communities and conferences.
About DataArt
DataArt is a global technology consultancy that designs, develops and supports unique software solutions, helping clients take their businesses forward. Recognized for their deep domain expertise and superior technical talent, DataArt teams create new products and modernize complex legacy systems that affect technology transformation in select industries.
DataArt has earned the trust of some of the world's leading brands and most discerning clients, including Nasdaq, S&P, oneworld Alliance, Ocado, artnet, Betfair, and skyscanner. Organized as a global network of technology services firms, DataArt brings together expertise of over 2,300 professionals in 20 locations in the US, Europe, and Latin America.
About Hospitality Technology Next Generation (HTNG)
The premier technology solutions association in the hospitality industry, HTNG is a self-funded, nonprofit organization with members from hospitality companies, technology vendors to hospitality, consultants, media and academic experts. HTNG's members participate in focused workgroups to bring to market open solution sets addressing specific business problems. HTNG fosters the selection and adoption of existing open standards and also develops new open standards to meet the needs of the global hospitality industry.
Currently more than 400 corporate and individual members from across the spectrum, including world leading hospitality companies and technology vendors, are active HTNG participants. HTNG's Board of Governors, consisting of 23 top IT leaders from hospitality companies around the world, itself has technology responsibility for over 2.5 million guest rooms. HTNG publishes workgroup proceedings, drafts and specifications for all HTNG members as soon as they are created, encouraging rapid and broad adoption. HTNG releases specifications into the public domain as soon as they are ratified by the workgroups. For more information, visit www.htng.org.