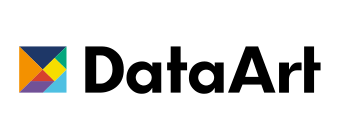 27 November 2017
DataArt Executives to Speak at the MedStartr Momentum Healthcare Innovation Conference in New York
New York, NY – November 27, 2017 – Executives from DataArt, the global technology consultancy that designs, develops and supports unique software solutions, will speak on blockchain and take part in panel discussions at the Third Annual MedStartr Momentum Conference on November 30 – December 1 in New York.
MedSTartr Momentum comprises keynote talks and interactive panel discussions covering innovations in healthcare from the perspectives of patients, doctors, partners, institutions, and investors. Daniel Piekarz, SVP of Healthcare & Life Sciences Practice, Kirill Timofeev, Software Project Manager, and Egor Kobelev, Vice President of Engineering, Healthcare & Life Sciences, will discuss blockchain breakdown, killer apps for healthy living and the latest healthcare trends that are driving momentum.
EVENT DETAILS
Date:
November 30 – December 1, 2017
Location:
PWC Building
300 Madison Avenue, 22nd Floor
New York, NY 10017
About the Speakers:
Daniel Piekarz leads DataArt's Healthcare and Life Sciences Practice, focusing on servicing Pharmaceutical and Healthcare organizations. He has two decades of global experience in Life Sciences IT that includes providing technology services to companies in over 130 countries in areas such as clinical trial management, prescription benefits management, and pharmaceutical sales automation. Prior to joining DataArt, Daniel held executive positions at a number of global healthcare technology firms, from startups to leading pharmaceutical conglomerates, such as Merck Medco, and Medidata, overseeing development of prescription automation systems, production support, outsourcing and technical training.
Kirill Timofeev is a recognized expert and thought leader in innovation and new technologies in the financial services sector. As a Software Project Manager at DataArt, he has delivered enterprise-grade projects for some of the world's largest institutions in financial services and capital markets, such as securities settlement platform and a digital money solution for payments and FX. Kirill has authored numerous thought leadership pieces on cutting-edge technologies, is a regular participant in blockchain conferences and communities, and an active contributor on its uses in fintech.
Egor Kobelev is a vice president of Healthcare and Life Sciences at DataArt. With over 15 years in the IT industry, 10 of them in the healthcare sector, Egor brings a wealth of industry expertise to the company, advising major U.S. clients on technology approaches in research, regulation and security. Prior to DataArt, Egor worked as a software developer and software architect for a number of technology firms.
About DataArt
DataArt is a global technology consultancy that designs, develops and supports unique software solutions, helping clients take their businesses forward. Recognized for their deep domain expertise and superior technical talent, DataArt teams create new products and modernize complex legacy systems that affect technology transformation in select industries.
DataArt has earned the trust of some of the world's leading brands and most discerning clients, including Nasdaq, S&P, oneworld Alliance, Ocado, artnet, Betfair, and skyscanner. Organized as a global network of technology services firms, DataArt brings together expertise of over 2,300 professionals in 20 locations in the US, Europe, and Latin America.
MEDIA CONTACTS: