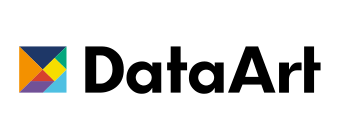 5 November 2018
DataArt Executives at the Phocuswright Conference in Los Angeles: Launch Judge Panel and the Young Leaders Summit
New York, November 5, 2018 — Executives from DataArt, the global technology consultancy that designs, develops and supports unique software solutions, will join the Launch Judge Panel and the Young Leaders Summit at the Phocuswright Conference 2018 in Los Angeles, CA, on November 13-15, 2018.
On November 13, Greg Abbott, SVP of Travel & Hospitality at DataArt, will join the lineup of expert judges to provide feedback to contestants of the Launch, a Phocuswright innovation event, where 12 established companies will take the stage to unveil new, breakthrough and market-changing innovations.
On November 12 & 13, Alex Shchedrin, VP of Strategic Services at DataArt, will take part in the Young Leaders Summit, which brings together the travel industry's most promising leaders aged 35 and under, to connect, debate and collaborate.
Event details:
The Launch Judge Panel
Date:
Tuesday, November 13
Time:
2:15 - 4:20 PM PST
Venue:
Theater, Platinum Ballroom,
Level 2, Convention Center
Young Leaders Summit Kickoff
Date:
Monday, November 12
Time:
4:00 - 6:30 PM PST
Young Leaders Summit
Date:
Tuesday, November 13
Time:
8:30 AM – 10:30 PM PST
The full program can be viewed here.
Venue:
JW Marriott Los Angeles L.A. LIVE
900 West Olympic Boulevard,
Los Angeles, CA 90015

To schedule an interview with Greg Abbott or Alex Shchedrin, please contact:
Ghillie Little
ghillie@sbc.london
+44 203 705 5631
+44 7803 333632

About Greg Abbott
Greg Abbott, SVP of Travel & Hospitality at DataArt, is a recognized expert in the travel industry, with 20 + years of entrepreneurship, management, product development, and consulting expertise in retail travel, tour operations and travel technology. Prior roles include Commercial Officer and Product Director at Nexgen Travel Distribution, Investment Advisor at Jefferson Pilot Financial, and Sales and Product Director at STA Travel.
Greg is a frequent speaker, a regular media commentator, and a thought leader, with bylined articles published in CIOReview, BobsGuide, Tnooz, Breaking Travel News, Buying Business Travel, Next Big Thing, Mobile Marketer, Travolution, Hotel Resource and numerous other news outlets. Greg received a BA & AS from the University of California at Berkeley. He speaks fluent French, is proficient in German and Spanish, and competes in marathons and triathlons for recreation.
About Alex Shchedrin
Alex Shchedrin is VP of Strategic Services at DataArt leading DataArt Sabre Services since 2014. He has a decade of experience in project management and solution design for products requiring specific expertise in UI/UX design, data processing and visualization, and mobile. Alex started and exited his first business by age 24. He holds a degree in Management Information Systems speaks three languages and holds another degree in Linguistics. Alex has a passion for deliberate design and cutting-edge technologies and believes personalization to be the future of travel transaction and search.
About DataArt
DataArt is a global technology consultancy that designs, develops and supports unique software solutions, helping clients take their businesses forward. Recognized for their deep domain expertise and superior technical talent, DataArt teams create new products and modernize complex legacy systems that affect technology transformation in select industries.
DataArt has earned the trust of some of the world's leading brands and most discerning clients, including Nasdaq, Travelport, Ocado, Betfair, Regus, Meetup and Apple Leisure Group among others. DataArt brings together the expertise of over 2,500 professionals in 20 locations in the US, Europe, and Latin America.
About Phocuswright
Phocuswright is the travel industry research authority on how travelers, suppliers and intermediaries connect. Independent, rigorous and unbiased, Phocuswright fosters smart strategic planning, tactical decision-making and organizational effectiveness. Phocuswright delivers qualitative and quantitative research on the evolving dynamics that influence travel, tourism and hospitality distribution. Our marketplace intelligence is the industry standard for segmentation, sizing, forecasting, trends, analysis and consumer travel planning behavior. Every day around the world, senior executives, marketers, strategists and research professionals from all segments of the industry value chain use Phocuswright research for competitive advantage.
To complement its primary research in North and Latin America, Europe and Asia, Phocuswright produces several high-profile conferences in the United States, Europe and India, and partners with conferences in China and Singapore. Industry leaders and company analysts bring this intelligence to life by debating issues, sharing ideas and defining the ever-evolving reality of travel commerce.
The company is headquartered in the United States with Asia Pacific operations based in India and local analysts on five continents.
Phocuswright is a wholly owned subsidiary of Northstar Travel Group, LLC.