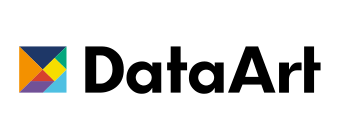 13 July 2017
DataArt Develops a Lifestyle Assessment Platform for HealthSnap to Help Prevent Chronic Disease
New York, NY – ­ July 13­­, 2017 – DataArt, the global technology consultancy that designs, develops and supports unique software solutions, announced today a successful deployment of a lifestyle assessment platform for HealthSnap, a health tech company that helps providers effectively integrate and utilize lifestyle health data to prevent chronic disease.
DataArt built the lifestyle assessment platform based on a unique model developed by HealthSnap in collaboration with University of Miami researchers. The platform helps doctors assess patients and advice them on necessary lifestyle adjustments to prevent chronic diseases, maximizing the value of healthcare through improved health outcomes and reduced service costs.
The platform is a flexible, cloud-based, HIPAA compliant software solution that is easily expandable and configurable with add-on modules, which could be introduced with minimum or no development efforts. The application features an intuitive UI/UX, data isolation and encryption for additional security, and handles a significant workload on most devices and screen resolutions.
Egor Kobelev, Vice President of Engineering, Healthcare and Life Sciences Practice at DataArt, said, "HealthSnap is a ground-breaking start-up with a meaningful purpose, run by exceptionally talented people. Working with such a team of professionals towards a great cause that will help shape the future of healthcare is a rewarding responsibility."
Chase Preston, Co-Founder of HealthSnap said, "We have been nothing but impressed with DataArt team's ability to execute our vision. Our clients are impressed with the UI/UX and intuitiveness of the new platform. After we demoed the app on our site, the conversion rates have spiked. We look forward to our continued partnership and development as we grow."
Media Contacts:
About DataArt
DataArt is a global technology consultancy that designs, develops and supports unique software solutions, helping clients take their businesses forward. Recognized for their deep domain expertise and superior technical talent, DataArt teams create new products and modernize complex legacy systems that affect technology transformation in select industries.
DataArt has earned the trust of some of the world's leading brands and most discerning clients, including Nasdaq, S&P, United Technologies, oneworld Alliance, Ocado, artnet, Betfair, and skyscanner. Organized as a global network of technology services firms, DataArt brings together expertise of over 2,200 professionals in 20 locations in the US, Europe, and Latin America.
About HealthSnap
HealthSnap Solutions is a digital health technology committed to building the technology and tools required to shift healthcare from a reactive disease-care system into proactive value-based healthcare. When 7 out of 10 deaths each year are linked to preventable chronic diseases, and the standard American diet today has been equated to smoking in the 1950's; changing the standards in patient care has never been more pressing. Our mission is to bridge the gap between lifestyle and medicine. Our Electronic Lifestyle Record™ is an all-in-one solution that infuses lifestyle data into traditional models of healthcare by standardizing and simplifying how health providers collect, interpret, and track their patient's lifestyle health.