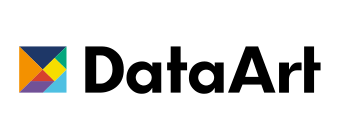 1 November 2018
DataArt contributed to HTNG's White Paper: Blockchain for Hospitality
New York, 1 November, 2018 — DataArt's Andrew Sanders, VP, Travel & Hospitality, helped lead HTNG's Blockchain for Hospitality Workgroup to create a white paper to increase the knowledge of blockchain within the hospitality industry.
The hospitality industry has had limited knowledge of blockchain technologies, including technical capabilities, variations in form, governance models, use cases and where it may or may not provide value to hospitality enterprises.
As a Co-chair of HTNG's Blockchain for Hospitality Workgroup, DataArt's Sanders led industry participants to publish a document that discusses:
What is blockchain and why does it matter
The difference between private and public blockchains
How blockchain works
Technical limitations and challenges to overcome before blockchain can be widely adopted
Potential general use cases and use cases specific to the hospitality industry
The Blockchain for Hospitality White Paper is available for download here.
About DataArt
DataArt is a global technology consultancy that designs, develops and supports unique software solutions, helping clients take their businesses forward. Recognized for their deep domain expertise and superior technical talent, DataArt teams create new products and modernize complex legacy systems that affect technology transformation in select industries.
DataArt has earned the trust of some of the world's leading brands and most discerning clients, including Nasdaq, S&P, Travelport, Ocado, artnet, Betfair, and Apple Leisure Group among others. Organized as a global network of technology services firms, DataArt brings together expertise of over 2,500 professionals in 20 locations in the US, Europe, and Latin America.
@dataart
About Hospitality Technology Next Generation (HTNG)
The premier technology solutions association in the hospitality industry, HTNG is a self-funded, nonprofit organization with members from hospitality companies, technology vendors to hospitality, consultants, media and academic experts. HTNG's members participate in focused workgroups to bring to market open solution sets addressing specific business problems. HTNG fosters the selection and adoption of existing open standards and also develops new open standards to meet the needs of the global hospitality industry.
Currently more than 400 corporate and individual members from across this spectrum, including world leading hospitality companies and technology vendors, are active HTNG participants. HTNG's Board of Governors, consisting of 24 top IT leaders from hospitality companies around the world, itself has technology responsibility for over 2.5 million guest rooms and world-leading venues. HTNG publishes workgroup proceedings, drafts and specifications for all HTNG members as soon as they are created, encouraging rapid and broad adoption. HTNG releases specifications into the public domain as soon as they are ratified by the workgroups. For more information, visit www.htng.org.
Media Contact
Vica Miller
+1 (212)378-4108 x 4014
vica@dataart.com