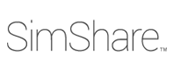 24 June 2015
DataArt Completes Ground-Up Rebuild of SimShare to Enable an Innovative Simulation Training System for Healthcare Staff
Enhanced Functionality, Individualized Workspaces and Powerful Analytics Empower Internal Collaboration at Healthcare Institutions
NEW YORK – JUNE 24, 2015 — The Healthcare & Life Sciences Practice of DataArt, a technology consulting firm that creates end-to-end solutions, has effectively redesigned the SimShare website and collaboration environment with key new functionality and powerful analytics that enables healthcare educators and researchers to focus more on their craft and less on logistics. The new SimShare platform, built with responsive design, affords users efficient access with intuitive design across multiple devices [launched in late April and came out of beta this week].
"SimShare came to DataArt with a unique vision and approach to solving a major issue in the healthcare space, and we were thrilled to be part of their solution process," said Egor Kobelev, VP of Healthcare & Life Sciences at DataArt. "SimShare is a novel internet-based platform providing high yield tools and a library of medical content for simulation instructors and trainees who will use them to improve patient outcomes and further excellence in healthcare delivery."
Key benefits to the new SimShare platform include:
Scalability – The new cloud based application affords a large number of institutions to work individually or collaborate on projects across geographic distances.
Customizability – The application is designed with multi-tenancy as a key concept, offering each client organization its own private, and unique, workspace.
Automation – The revised SimShare web application automates and streamlines unwieldy tasks, producing unprecedented efficiency in this educational area.  Examples include: high efficiency design wizards, automatic educational program implementation, and instant 360° assessment solicitation and analysis. 
Connectivity – The overhauled web application boasts seamless connectivity between experts with content sharing technology, in-app forums and simulation equipment reviews.
"When we built SimShare, it was with the idea of removing the information silos within healthcare facilities through an interdisciplinary platform that provides pragmatic work tools for the individual yet simultaneously connects the simulation community at a granular level," said Dr. Brian Gillett, SimShare Founder. "By working with DataArt, we've been able to realize our vision, and now deliver on our promise to improve healthcare delivery and clinical outcomes through simulation-based training."
About DataArt:
DataArt (www.dataart.com) is a technology consulting firm that creates end-to-end solutions, from concept and strategy, to design, implementation and support, helping global clients in the financial services, healthcare, hospitality, media and IoT sectors achieve important business outcomes. Rooted in deep domain knowledge and technology expertise, DataArt designs new products, modernizes enterprise systems and provides managed services delivered by outstanding development teams in the U.S., UK, Central and Eastern Europe, and Latin America. As a recognized leader in business and technology services, DataArt has earned the trust of some of the world's leading brands and most discerning clients, including McGraw-Hill Financial, Coller Capital, BankingUp, Ocado, artnet, Betfair, Skyscanner, Collette Vacations, Booker and Charles River Laboratories.
About SimShare:
The SimShare (http://simshare.org/) environment was designed by academic Emergency Medicine physicians and represents decades of collective pedagogical and administrative simulation experience. All of SimShare's features represent practical solutions to on-the-ground challenges encountered while establishing and operating simulation centers, cultivating skills of instructors and running live sessions.
SimShare's Clinical Simulation Management System provides institution specific, discrete departmental workspaces to efficiently develop, store, and serve content rich scenarios; efficiently schedule sessions; perform 360 degree assessments; track learner and instructor advancement; and manage equipment assets.  The platform's cloud-based design affords access to the system anywhere at anytime within a collaborative context, connecting the simulation community at a granular level. In addition to providing facilities and individuals high yield work tools, the System will organically disseminate best practices through efficient transfer of knowledge, enable cross-disciplinary collaboration, and foster synergies across geographic distances.
Media Contacts:
U.S. & Americas:
Vica Miller
+1 (212) 378-4108 x 4014
vica@dataart.com
Mike Bush
+1 (212) 255-3474
mbush@articulatecomms.com
UK & Europe:
Lief Schneider
+44 7971 950 899
+44 (0) 207 159 3470
lief@schneiderbartosch.com