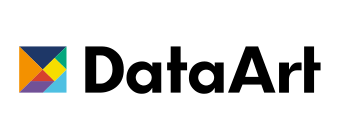 19 December 2017
DataArt Becomes Pega Registered Business Partner
New York, NY – December 19, 2017 – DataArt, the global technology consultancy that designs, develops and supports unique software solutions, announced today that it has become a Pegasystems Registered Business Partner. With this agreement, DataArt will deploy Pega's market-leading customer engagement solutions for sales, service, and operations for its clients.
Pega provides adaptive, cloud-architected software to rapidly deploy, easily extend, and change applications to meet strategic business needs. By adding DataArt as a registered business partner, Pega acknowledges DataArt's deep expertise in developing, implementing, and deploying Pega-based solutions, including Pega® Platform and its suite of Pega CRM applications. This allows DataArt clients to streamline and automate their internal workflows and more effectively engage with their customers.
Building on its extensive experience in implementing systems for global organizations, DataArt helps enterprises to:
transform their systems to be more manageable, measurable, adjustable, and scalable;
connect cross-channel conversations — using a single brain to orchestrate the whole customer journey;
sell smarter: identify hidden revenue in pipeline and generate personalized offers.
"Pega products provide our clients with total control and visibility through tracking of the workflow and projects across all departments, from a high-level overview to scrupulous detail," said Andrey Mikhalnyuk, Solutions Architect at DataArt. "Transparent budgets, shorter and more predictable timelines for launching new products, routine automation with Pega AI technologies lead to cost savings and increased productivity."
Using Pega software, DataArt has recently developed a business-critical analytics platform for a major financial institution. The new platform allows for standardization of financial data from hundreds of unstructured sources, plus automation of data requests, thus reducing the interaction with users and the cycle-time of the business process.
About DataArt
DataArt is a global technology consultancy that designs, develops and supports unique software solutions, helping clients take their businesses forward. Recognized for their deep domain expertise and superior technical talent, DataArt teams create new products and modernize complex legacy systems that affect technology transformation in select industries.
DataArt has earned the trust of some of the world's leading brands and most discerning clients, including Nasdaq, S&P, Travelport, Ocado, artnet, Betfair, and Apple Leisure Group. Organized as a global network of technology services firms, DataArt brings together expertise of over 2,500 professionals in 20 locations in the US, Europe, and Latin America.
Media Contacts: