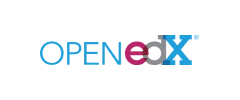 15 June 2020
DataArt Becomes a Listed Open edX Service Partner
DataArt, a global software engineering firm that designs, develops, and supports high-quality solutions, is now officially listed as a Service Partner of Open edX®, a known online learning platform provider, founded by Harvard and MIT in 2012.
Julia Zavileyskaya, SVP, Global HRM and Communications at DataArt comments:
"Open edX platform has been a platform of our choice for two internal DataArt educational systems, DataArt EDU and Learn.dataart.com, for 8 years. Today, 300+ practical courses and hundreds of webinars are hosted in these internal educational systems. We rely on these tools for onboarding, compliance training, and continued professional development of our colleagues. "

"We also helped a number of our clients to set up an Open edX instance for their needs. We realized our expertise in customizing the platform may be helpful to other organizations, so we enlisted as a service provider. "
About Open edX
The Open edX platform provides the massively scalable learning software technology behind edX.org. edX offers high-quality courses from the world's best universities and institutions to learners everywhere. It is the only leading MOOC provider that is both nonprofit and open source. It is also the learning platform of choice for global organizations such as Microsoft and IBM. For more information, visit https://open.edx.org.
Open edX is a registered trademarks of edX Inc. All Rights Reserved.
About DataArt
DataArt is a global software engineering firm that takes a uniquely human approach to solving problems. With over 20 years of experience, teams of highly-trained engineers around the world, and deep industry sector knowledge, we deliver high-value, high-quality solutions that our clients depend on, and lifetime partnerships they believe in.