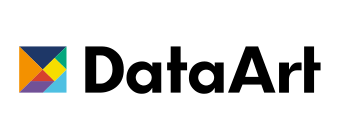 14 October 2019
DataArt Awards Winners of WCIТ Lightening Round Competition
New York, London, Yerevan, 14 October 2019 — Global technology consultancy DataArt today awarded the winners of a fast-paced competition showcasing the best of Armenian innovation at this year's World Congress on Information Technology — WCIT 2019 — in Yerevan, Armenia.
As part of the Armenian Tech Community, DataArt Yerevan sponsored WCIT's first-ever Lightning Rounds competition, which ran over the course of the three-day conference. Companies were allocated three minutes each to demonstrate both innovation and global applicability to 2,000 technology leaders and investors, venture capitalists, policy makers and academics.
The competition illustrated the strength of the Armenian technology community, which has over 600-member firms. DataArt Armenia was an early supporter of the event and the competition.
Arsen Baghdasaryan, Head of DataArt Yerevan, said: «We are delighted to have sponsored this event, which showcased some of the best upcoming technology talent from around the world. This event is of national and global importance and gives Armenia the opportunity to prove the strength and unity of the Armenian Tech Community. We were delighted that so many world technology leaders and high-profile people attended the event.»
«The standard was excellent and we were delighted to welcome some of the world's best next-wave innovators to Armenia.»
Each day of the event saw 5 participants and 2 winners with each first winner gaining a prize of $25K, and second place winners receiving $10K. All six winners were announced during the closing ceremony. Winners were evaluated by an international jury of technologists, venture capitalist and ICT experts and practitioners.
About DataArt
DataArt is a global technology consultancy that designs, develops and supports unique software solutions, helping clients take their businesses forward. Recognized for their deep domain expertise and superior technical talent, DataArt teams create new products and modernize complex legacy systems that affect technology transformation in select industries.
DataArt has earned the trust of some of the world's leading brands and most discerning clients, including Nasdaq, Travelport, Ocado, Paddy Power Betfair, Regus, Meetup and Apple Leisure Group among others. DataArt brings together expertise of over 3000 professionals in 20 locations in the US, Europe, and Latin America.
About the winners
ForgeFiction
ForgeFiction is a community-driven platform that transfers universe creation and story writing from individuals to communities. ForgeFiction delivers original content to the media industry by enabling fiction enthusiasts to collaborate and create new stories and fictional worlds.
Embry Tech
Embry Tech develops patent-pending technology for shoes with the goal to turn all shoes into health monitoring devices in the future. Technology gets embedded into the shoe and users are able to track various data such as weight change, sitting hours, cardio hours, steps, calories burned, and the app enables them to get wellness insights as well.
krisp
Krisp recognizes and removes background noise in calls in real-time, leaving only clean human voice. Its AI-powered noise canceling technology adapts to your voice and improves over time. All audio processing is performed locally on the device. Your voice and audio never leave it.
vicinity
Viciniti offers an easy to use infrastructure software that helps industrial organizations to run reliable and secure applications on-premise.
GeBe Cert
GeBe Cert is a Microchip & Blockchain technology company that utilizes HF compatible encrypted microchips which can be effectively, securely and discretely incorporated with any physically manufactured product. Upon integration of the microchip, the product is paired with the digital counterpart on the blockchain. Verification of authenticity is instantaneous with a simple tap or scan with any smart device.
Virtlo
Virtlo is a mobile travel app that finds places near you the fastest and easiest way. It works in any country even without internet connection.
About WCIT
WCIT is the signature event of the World Information Technology & Services Alliance (WITSA), a consortium of ICT associations from 83 countries, representing 90% of the industry.
The 2019 Congress was held in Yerevan, Armenia from October 6 to 9 and included sessions on topics ranging from artificial intelligence, virtual reality, smart cities to cybersecurity and climate change.
Media Contact:
US & UK
Anni Tabagua