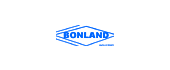 17 June 2004
DataArt assigned Research and Refactoring project for Bonland Industries.
On May 25th, Bonland Industries, a leading New Jersey based HVAC contractor, assigned a research and re-factoring project to DataArt. Bonland develops and operates a large suite of customized systems supporting various and unique business operations. The systems, based on Microsoft's .NET platform, are designed in a complex and scalable architecture to support Bonland's growth and operation dynamics. DataArt's job is to assist Bonland with the gradual re-factoring and optimization of these systems.
Bonland Industries selected DataArt because of our professionalism with the .NET platform and our extensive experience with large multi-tier, third party solutions.