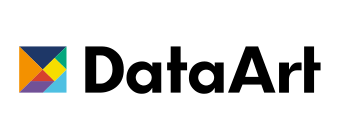 12 November 2018
DataArt Appoints Seasoned Travel Industry Executive Max Zhdanov to Join Its Rapidly Expanding Travel & Hospitality Practice
New York, November 12, 2018 — DataArt has announced today that it has appointed Max Zhdanov as Vice President of Travel & Hospitality, Europe, to strengthen the company's enterprise offerings. Zhdanov joins DataArt from Luxoft, a global IT service provider, where for the last decade he has led its Travel practice. Having worked with global travel companies such as Expedia, Homeaway, Hotwire, Sabre, and Amadeus, Zhdanov brings his deep knowledge of the travel industry to help DataArt further strengthen its Travel and Hospitality group, particularly the growing service initiatives in enterprise transformation.
Global technology consultancy brings in former Luxoft head of Travel & Hospitality
Greg Abbott, Head of Travel & Hospitality at DataArt, said:
"Max Zhdanov is a recognized industry expert. His deep domain expertise servicing some of the top brands in travel will enhance the level of service we're able to provide and will be of a tremendous benefit to our clients. Additionally, Max's prior experience in a large IT service organization where he has firsthand experience in management and operational practices at scale, will be quite complimentary to DataArt's future growth trajectory. We believe that Max is the right kind of leader to help take our European business to the new heights. His experience will be invaluable to us."
Over the years, DataArt has successfully provided services to a wide range of travel and hospitality organizations including OTAs, meta-search, travel management companies, and other distribution technology companies, as well as hospitality vendors and operators. Noting the major shifts in data management, digital travel and legacy platform modernization, DataArt is now aiming to bring specific offerings to the market responding to these pressing needs.
Zhdanov said:
"I am delighted to have been given the opportunity to join this exciting, top tier team. DataArt has been a reliable technology partner for many travel tech companies. I am certain that as the practice continues to serve digital transformation and engineering programs in companies across Europe, the client will benefit from the services DataArt has to offer."
Zhdanov graduated from Kyiv Polytechnic Institute of National Technical University where he earned his MS degree with honors in Applied Math. He also holds an MBA from Ukrainian Foundation for Management Development. Max began his career in engineering, progressing through system administration and project management, eventually heading business development and senior leadership positions.
About DataArt
DataArt is a global technology consultancy that designs, develops and supports unique software solutions, helping clients take their businesses forward. Recognised for their deep domain expertise and superior technical talent, DataArt teams create new products and modernise complex legacy systems that affect technology transformation in select industries.
DataArt has earned the trust of some of the world's leading brands and most discerning clients, including Nasdaq, Travelport, Ocado, Betfair, Regus, Meetup and Apple Leisure Group among others. DataArt brings together expertise of over 2,500 professionals in 20 locations in the US, Europe, and Latin America.
@dataart
Media Contact
Ghillie Little