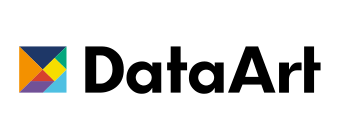 1 May 2017
DataArt Appoints Andrew Sanders as Vice President for Its Travel and Hospitality Practice
New York, NY – May 1, 2017 – DataArt, the global technology consultancy that designs, develops and supports unique software solutions, today announced the appointment of Andrew Sanders as Vice President, Travel & Hospitality – North America.
Andrew brings to DataArt strategic cross-discipline expertise in hospitality technology as he has held executive and sales leadership positions at global companies specializing in enterprise hospitality technology solutions for over 20 years. Andrew began his career at McDonnell Douglas Information Systems, handling sales, development and project management of a leading hotel central reservations software platform. Still serving hospitality enterprise customers, he continued to direct the strategic development and large system sales of unified Property Management System-Central Reservation System solutions in the UK, eventually moving to the USA in 2000 with the acquisition of an NJ-based PMS solution vendor.
Andrew's involvement in the hotel sector includes mobile technologies such as Mobile Key room access, in-building Distributed Antenna Systems (DAS) infrastructure, mobile application development including location based marketing and guest engagement plus in-room entertainment (IRE).
Greg Abbott, Head of DataArt's Travel and Hospitality practice, said: "Andrew brings a wealth of commercial, sales and software development experience and he will help us maintain – and grow – our position as leader in our chosen field."
DataArt's Travel and Hospitality practice is serving over 100 customers in travel management, distribution and hospitality technology, focusing on digital transformation, mobile development, enterprise modernization, product launch, integration and cloud migration. Recently completed work includes projects for skyscanner, Travelport, HotelTonight, oneworld alliance, Apple Leisure Group and theParkingSpot.
"I'm delighted to be joining a software and services consultancy with a wide and interesting portfolio of customers and opportunities to grow the business. With the market experiencing tremendous growth and hotel operators and software suppliers looking for fast-to-market solutions, a software development consultancy is a logical strategic partnership and, I believe, DataArt is well positioned within the hospitality space," Sanders said.
About DataArt
DataArt is a global technology consultancy that designs, develops and supports unique software solutions, helping clients take their businesses forward. Recognized for their deep domain expertise and superior technical talent, DataArt teams create new products and modernize complex legacy systems that affect technology transformation in select industries.
DataArt has earned the trust of some of the world's leading brands and most discerning clients, including Nasdaq, S&P, United Technologies, oneworld Alliance, Ocado, artnet, Betfair, and skyscanner. Organized as a global network of technology services firms, DataArt brings together expertise of over 2,200 professionals in 20 locations in the US, Europe, and Latin America.
Media Contacts: