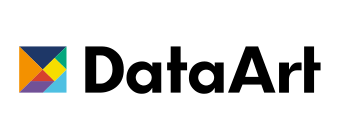 20 October 2017
DataArt annual Financial Services event: keynote speakers call for technology industry to "stop acting like drug dealers" and start putting people first
Fourth annual London event held in the Lloyd's of London building
Platform speakers addressed technology leaders from across financial services and capital markets, including Blackrock, Willis Towers Watson, RBS, Coller Capital, BNY Mellon, Ofgem, HSBC, the University of Oxford, MUFG, National Australia Bank, and the Lloyd's market.
Futurist and business author Rohit Talwar and senior technology leader Jonathan Rivers highlighted the urgency of a return to human needs in financial services and beyond
Artificial intelligence and digitalisation stand at the brink
LONDON, UK 20th October 2017: Delegates from financial services and capital markets, technology, regulation, academia and beyond came together to hear luminaries of innovation speak on the vital and often neglected importance of a deep understanding of people, both staff and customers, in technology.
The DataArt Finance Practice event this year had the title "Unleashing human potential as the critical success factor for AI and digital transformation in financial services".
Peter Vaihanksy, Senior Vice President DataArt Finance Practice, who moderated the event said:
"This year our Finance Practice event tackled one of the biggest issues facing technology in financial services and capital markets: humans. Technology all too often treats people not as individuals, with unique wants and needs, but as a means to consume products and be sold to.

"The event highlighted the need to take a customer-centric approach for digitalisation transformation to be successful. This applies as much today to the use of AI tools such as machine learning, as it did to the original automation of the industry with mainframe computers. People – staff and customers - are both the biggest challenge and the biggest opportunity in what appears to be technology centric change. It is people who will decide which technologies work for them."
From the platform, Jonathan Rivers, CTO 3Pillar Global, pointed to the common terminology used by the technology industry – in which customers are called "users". He noted that the only other industry to use this term is drug dealing. He went on to show other commonalities, joking that with much technology, "the first hit is free".
Drawing on his experience at PBS and The Telegraph, Jonathan called for a complete change in approach that puts people at the heart of all technology and ends the prioritisation of process over results.
Leading futurist and author, Rohit Talwar, spoke on how effective use of artificial intelligence, like great sex, is something everyone wants but few have experienced. Rohit proposed that companies should start from the perspective of what their customers want and how they want to use services, if they want to be sustainably successful.
Rohit Talwar
What do we do in 1-3 years?
A fundamentally new way of thinking is needed
If you're rushing into digital, you might as well take the cash to the casino.
If managers don't understand tech and new mind-sets then you will get it wrong.
We wouldn't put a person behind a wheel if they didn't know how to drive, because they'd crash. A digital project is the same.
We are seeing a collision of two different worlds
The world of physical work that also uses tech is colliding with the digital world, where everything is data-driven, as with Amazon and Google.
The world is moving towards tech centric and the "human question" is arising.
The human question
"I went to a Buddhist retreat and you go because we've started asking ourselves the questions – what am I trying to achieve? Explain to me the purpose of this?
We look for more meaning, more purpose. Rather than you inadvertently becoming an obstacles because people can't see themselves in the future of their skills being relevant."
Is AI going to take jobs?
"Techno progressives" can't be replaced. Just because we can replace people doesn't mean we should. Are we ready?
Time scale
Anything we can do with AI will be here in 5 years.
How to prepare for AI
Invest in understanding your own strengths.
Get away from technology: At the Buddhist retreat you go 11 days with your own thoughts, no talking. And at the end of the 11 days you have a new perspective on life.
Slow down: create space in your mind.
Jonathan Rivers
Humans are fighting back
Immanuel Kant – treat people as an end unto themselves. IT is missing that.
The digital marketplace driven by customers.
IT folks get caught up in cool tech and forget the people. Learn patience and focus on them instead of the tech.
There's infinite choice now in the market and employees are opting out now too. Humans are expecting the best experiment at work. If they don't find happiness and ease in regard to even the type of laptop they are given to do their job, they won't be happy and they will leave.
People don't exist just to consume products
Tech industry tries to build stuff and then force customers to use it, treating them as a mechanism to consume products.
Product managers have it right – their research is customer centric.
People matter – Jonathan received a handwritten letter from woman complaining about buffering at a previous employer because there was no phone number, there was no person to talk to.
Solutions
Change the roadmap.
Call for a new way of thinking: – barring sufficient info, all customer complaints are true.
Vanity metrics are useless. Typically, data is collected for vanity, not to help solve problems for customers.
It's no good having your entire internal tech set up designed for the best possible experience for technologists. They must also be designed for the best users for each company's customer base.
Scale up to match customers not technologists.
The industry must learn to take time to think of who customers are and not who they want them to be.
About DataArt:
DataArt is a global technology consultancy that designs, develops and supports unique software solutions, helping clients take their businesses forward. Recognized for their deep domain expertise and superior technical talent, DataArt teams create new products and modernize complex legacy systems that affect technology transformation in select industries.
DataArt has earned the trust of some of the world's leading brands and most discerning clients, including Nasdaq, S&P, oneworld Alliance, Ocado, artnet, Betfair, and skyscanner. Organized as a global network of technology services firms, DataArt brings together expertise of over 2,300 professionals in 20 locations in the US, Europe, and Latin America.
Media contact:
Louis Rynsard
SBC London
E: Louis@sbc.london
M: +44 7483 910 280
DL: +44 207 104 2215