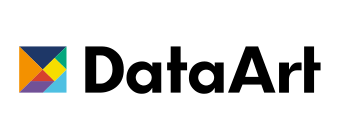 10 October 2017
DataArt and Optimity Advisors to Host a Panel on Driving IT Innovation in Capital Markets
New York, NY, October 10, 2017 – DataArt, a global technology consultancy that designs, develops and supports unique software solutions, and Optimity Advisors, a global management consulting firm, will host a panel discussion on how to drive IT innovation while operating mission-critical capital markets systems on November 8 in New York.
"Today's executives are under numerous pressures, including ever-increasing operating complexity driven by acquisitions, rapid product evolution, increased regulation and the need to integrate and consolidate disparate systems. The systems are expected to be more efficient and cost effective, while requiring less support," said Alexei Miller, Managing Director, DataArt. "Companies need to change, innovate and experiment quickly – or risk irrelevance. Yet, while moving fast and breaking things sounds great in Silicon Valley, the latter is not an option on Wall Street."
Topics to be discussed and debated include:
Effectively upgrading and operating complex systems at a time of rapid change and unrelenting demand for reliability and performance
Executing large-scale business transformation programs powered by effective use of technology
Driving strategy and innovation in context of large-scale legacy systems;
Choosing the right set of technologies and tools; 'future-proofing' when nothing seems future-proof.
The panel will be moderated by Alexei Miller, Managing Director at DataArt, and will feature:
James Lee, CTO, Managing Director, DTCC
Irfan Motiwala, Managing Director, Moody's
Jeffrey Barrow, CTO, Credit / Fortress Investment Group
Zohar Hod, CEO, truePTS
Details:
When: November 8, 2017
Where: The Yale Club of New York City, 50 Vanderbilt Avenue, New York, NY 10017
Reception: 6 pm
Panel Q&A: 7:00 pm
Drinks and networking: 8 pm – 9 pm
Dress code: Business casual
Please note that the event is by invitation only and being held under Chatham House Rules. If you wish to attend the panel discussion, please RSVP to me directly at wschechter@articulatecomms.com. If you have any questions, please feel free to contact me.
About Optimity Advisors
Optimity Advisors is a global management consulting firm that helps companies design new strategies, products, services, processes, business models and applications that transform business. Together, we create better experiences — experiences that drive measurable and sustainable value in a hyper-connected world. Learn more at www.OptimityAdvisors.com.
About DataArt
DataArt is a global technology consultancy that designs, develops and supports unique software solutions, helping clients take their businesses forward. Recognized for their deep domain expertise and superior technical talent, DataArt teams create new products and modernize complex legacy systems that affect technology transformation in select industries.
DataArt has earned the trust of some of the world's leading brands and most discerning clients, including Nasdaq, S&P, Monex Europe, Apax Partners, Coller Capital, oneworld Alliance, Ocado, artnet, Betfair, and skyscanner. Organized as a global network of technology services firms, DataArt brings together expertise of over 2,300 professionals in 20 locations in the US, Europe, and Latin America.