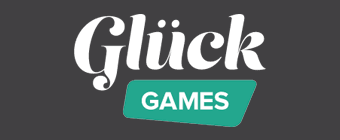 30 May 2017
DataArt and Glück Games announce the creation of the world's first combined lotto-slot game
London – 30 May 2017 – DataArt, the global technology consultancy that designs, develops and supports unique software solutions, today announced the successful rollout of The Lotto Machine, a real-money game, co-developed with world-leading German developer Glück Games.
An industry-first game that provides players with lotto-like pay-outs and is combined with rapid slot-style action, The Lotto Machine was recently pitched by Glück Games at the prestigious ICE VOX conference, where it was selected as the winner of the "Game to Watch" competition.
The latest in a growing line of successes for Glück Games, The Lotto Machine utilises unique game mechanics and offers high base game wins and the potential for very large, lotto-sized pay-outs – up to £1.5 million.
Igor Kozhurenko, Vice President of R&D and Head of iGaming at DataArt, said:
"DataArt launched its in-house games development team two years ago and has quickly asserted its unique approach to development. The success that Glück Games has been enjoying with The Lotto Machine demonstrates our cross-sector expertise and the value we bring to our clients.

"Together with Glück Games, our team not only developed the user experience and front end interface, but pioneered a new concept of real money games, supported by a mix of lottery and slot game elements, created solely for The Lotto Machine."
Robert Lenzhofer, CEO, Glück Games said:
"Our aim for The Lotto Machine was to create a fast-paced fusion of lotto and slot machine game mechanics for lottery players who enjoy instant win games & interactive scratch cards".

"With DataArt as our front-end development partner, we were able to devise, develop and implement an entirely new kind of real-money game. Bringing a world-first to market. The game takes the form of a lotto number selection-and-draw mechanic, enhanced by providing multiple ways to win, random win multipliers, bonus game features including free scratch and an optional, '50–50 chance' win gamble feature."
The Lotto Machine will be directly distributed across Europe via the Glück Games RGCS. Wider distribution will be provided via multiple direct operators and RGS to RGS integrations that are scheduled throughout 2017.
About DataArt:
DataArt is a global technology consultancy that designs, develops and supports unique software solutions, helping clients take their businesses forward. Recognized for their deep domain expertise and superior technical talent, DataArt teams create new products and modernize complex legacy systems that affect technology transformation in select industries.
DataArt has earned the trust of some of the world's leading brands and most discerning clients, including Nasdaq, S&P, United Technologies, oneworld Alliance, Ocado, artnet, Betfair, and skyscanner. Organized as a global network of technology services firms, DataArt brings together expertise of over 2,200 professionals in 20 locations in the US, Europe, and Latin America.
About Gluck Games:
Glück Games makes casual, real-money games and technology products. We are based in Berlin and Gibraltar and pride ourselves on applying the highest quality design and engineering principles to deliver unparalleled games and back-end products to the online lottery and casino markets.
www.gluckgames.com
@gluckgames
Press Contact:
Louis Rynsard
SBC London
Mobile: +44 77483 910 280
DL: +44 207 104 2215
Email: Louis@sbc.london