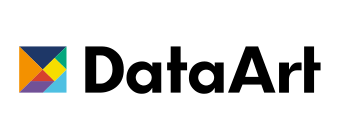 30 September 2016
"Innovate or crash the car" — packed out DataArt Travel Question Time at Harvard Club of New York City highlights the urgent need for business travel to shift to customer-centricity
Keynote industry event on the eve of Skift Global Forum
Leading industry experts in heated debate over where business travel goes from here
"Megas" vs small Travel Management Companies (TMCs) – both have their advantages and disadvantages – and it's a collaborative war
30 September 2016 New York – Leaders of the travel and hospitality industry met this week at DataArt's fifth Travel Question Time at the Harvard Club of NYC to discuss the future of business travel. Phocuswright's Vice-President of Marketing Tahnee Perry moderated the annual event.
In a packed auditorium, delegates gathered to hear some of the leading lights of the travel industry debate the key issues facing business travel. The discussion revealed the new collaboration between small and large companies that is seeing innovators drive change forward while the big players that hold the large financial resources are needed to make change a reality. All the while, "megas" and small TMCs remain locked in competition for customers. The discussion also focused on the increased use and collection of data, as well as the new technology and priorities in business travel.
Greg Abbott, Senior Vice President of DataArt Travel and Hospitality Practice, who sat on the panel said:
"This was an extremely lively, and friendly yet controversial debate addressing the most important issues facing business travel.

"We are entering a period of untold disruption for the travel industry, technology is today moving faster than at any time in recent memory. The industry, which on occasion has lagged behind, is now set to be at the forefront of the tech revolution. The issues discussed at DataArt Travel Question Time 5 will change the travel industry forever. Watch this space."
Organised by Janie Fox of DataArt's Travel and Hospitality Practice and introduced by Vice-President of Travel and Hospitality Europe, Charlotte Lamp Davies, the event replicated DataArt's highly successful Travel Question Time London.
The panel was composed of industry big hitters Evan Konwiser, Vice President Digital Traveller, American Express Global Business Travel; Miriam Moscovici, Director, Emerging Technologies, BCD Travel; Mat Orrego, Co-Founder and CEO, Cornerstone Information Systems; Chip Coyle – Senior Vice President & CMO, Infor and DataArt's Greg Abbott. The audience comprised of delegates from a wide range of business travel providers and stakeholders including Phocuswright, Dropbox, Starwood Hotels & Resorts Worldwide, UBS, the Barbados Tourism Authority and Nasdaq.
Summarising the event Charlotte Lamp Davies said:
"What emerged is a developing and fascinating reciprocal relationship between the competitor "megas" and small TMCs in facing the challenges business travel is grappling with.

"However, as Evan Konwiser of American Express Global Business Travel pointed out, the industry is entering a do or die period, where without innovation a crash could happen."
Event highlights:
Bots and innovation in travel:
Miriam Moscovici: Our best innovations are ahead of us. AI and bots are nothing new in business travel. The concept of automation in business travel is being taken to the next level by the also nothing new Lola's and Hello Goodbye's of the industry. We have come along way from chatting with online bots. Shopping and online booking bots will be market disruptors. The ability to use bots to deliver all sorts of services has numerous ramifications: "I want a trip leaving next Tuesday" – bots are beginning to understand context.
Evan Konwiser: You can have the technology but it's no good if nobody wants it: There has to be a 'use-case'. In what scenario would anyone prefer a bot over a smart human? The industry may hope for bots, as they will send its costs down, but again, there has to be a 'use-case'.
American Express Global Business Travel has to create a platform for innovation like bots. We need to be better.
Miriam Moscovici: Artificial Intelligence can't do creativity and problem solving – therefore the use of bots can allow humans to focus more on the problems they're needed for.
Adopting to the challenges of new tech in the travel industry:
Mat Orrego: Tech is challenging the gatekeepers, as it allows innovation in the business model. However, although there are many innovations, it's hard to deliver the last mile. Business travel is a practical practice, this means that all innovation has to constantly return to the way the industry operates. Innovation in the travel industry should not be defined by how cool it is – although of course that helps.
How is the industry changing?
Miriam Moscovici: The industry didn't used to care about the business traveller – they just sold the travel package to the CFO - the whole concept of the customer is only about six years old in the industry. The client used to be one CFO or a procurement team.
The typical TMC knows "goose eggs" about the customer apart from a few things like what meal they want. The lack of information is horrifying. OTAs know nothing – above the client's IP address.
Evan Konwiser: The business traveller is now influencing the travel industry.
Miriam Moscovici: In the past, travel companies have only cared about keeping the noise [complaints] level down. Now it's changing – the customer really matters.
Data on business travellers:
Even Konwiser: GBT has a vast amount of data. We need to find ways to innovate with this.
Greg Abbott: Business travel has many operational complexities, which makes analysing data even harder.
Chip Coyle: Connectivity and all of the innovation coming together inline with existing data seamlessly is key for the travel industry. It's essential to work from the end user backwards.
What are the barriers to innovation in the travel industry?
Evan Konwiser: In the past the industry has taken a duck tape approach: Go along, if it doesn't work, fix it. The travel industry has to invest in foundational tech that may not show immediate benefits to shareholders and others, but will be starting from the ground up.
Mat Orrego: Travellers themselves are innovating.
Greg Abbott: At the moment it seems like the travel industry is changing the engine of the car while it's going at 80 mp/h.
Evan Konwiser: You only do that if the car is about to crash, and the travel industry 'car' will crash if we don't innovate.
How do "megas" differ from challenger TMCs?
Evan Konwiser: Challengers raise the megas up, driving them to innovate. Megas are stuck in their ways. Smaller guys are breaking the mould, trying new things and smashing existing barriers. However, there are usually a lot of gatekeepers.
Press Contact
Vica Miller
+1-212-378-4108 x 4014
vica@dataart.com
About DataArt
DataArt is a global network of technology consulting and software services firms that creates end-to-end solutions, from concept and strategy, to design, implementation and support, helping global clients in the financial services, healthcare, hospitality, media and IoT sectors achieve important business outcomes. Rooted in deep domain knowledge and technology expertise, DataArt designs new products, modernizes enterprise systems and provides managed services delivered by outstanding development teams in the U.S., UK, Central and Eastern Europe, and Latin America. As a recognized leader in business and technology services, DataArt has earned the trust of some of the world's leading brands and most discerning clients, including Nasdaq, S&P, Coller Capital, BankingUp, Ocado, artnet, Betfair, Skyscanner, Collette Vacations, Booker and Charles River Laboratories.
@dataart
About Phocuswright
Phocuswright is the travel industry research authority on how travelers, suppliers and intermediaries connect. Independent, rigorous and unbiased, Phocuswright fosters smart strategic planning, tactical decision making and organizational effectiveness. Phocuswright delivers qualitative and quantitative research on the evolving dynamics that influence travel, tourism and hospitality distribution. To complement its primary research in North and Latin America, Europe and Asia, Phocuswright produces several high-profile conferences in the United States and Europe, and partners with conferences in China and Singapore.
About 'DataArt Travel Question Time'
Modelled on the BBC's highly successful 'Question Time' panel show, DataArt and Phocuswright teamed up for the fifth Question Time event. This year's discussion focused on business travel innovations.