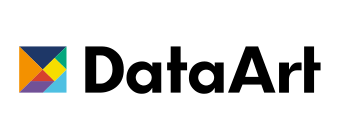 4 October 2017
Daniel Piekarz of DataArt to Discuss the Keys to Success for Start ups at the Healthcare Financial Summit in Las Vegas
New York, NY – October 4, 2017 – Daniel Piekarz, SVP of Healthcare & Life Sciences Practice at DataArt, the global technology consultancy that designs, develops and supports unique software solutions, will speak at Today's Practice Healthcare Financial Summit held on October 6-7th, 2017 in Las Vegas, NV.
Having seen multiple start up successes and failures, Piekarz will discuss major risks startups face and how to mitigate them, how to penetrate the target market, as well as why it is so important to develop an MVP (minimum viable product) quickly. The presentation will also cover common pitfalls when developing the initial product and how to avoid them. Attendees will get real-life advice on what to look for and where to be cautious on their path to success.
Daniel Piekarz leads DataArt's Healthcare and Life Sciences Practice, focusing on servicing Pharmaceutical and Healthcare organizations. He has two decades of global experience in Life Sciences IT that includes providing technology services to companies in over 130 countries in areas such as clinical trial management, prescription benefits management, and pharmaceutical sales automation. Prior to joining DataArt, Daniel held executive positions at a number of global healthcare technology firms, from startups to leading pharmaceutical conglomerates, such as Merck Medco, and Medidata, overseeing development of prescription automation systems, production support, outsourcing and technical training.
Event Details
Date:
October 6-7th, 2017
Location:
Rio All Suites Hotel, 3700 W Flamingo Rd, Las Vegas, NV
Media Contact
Vica Miller
+1 (212)378-4108 x 4014
vica@dataart.com
About DataArt
DataArt is a global technology consultancy that designs, develops and supports unique software solutions, helping clients take their businesses forward. Recognized for their deep domain expertise and superior technical talent, DataArt teams create new products and modernize complex legacy systems that affect technology transformation in select industries.
DataArt has earned the trust of some of the world's leading brands and most discerning clients, including Nasdaq, S&P, oneworld Alliance, Ocado, artnet, Betfair, and skyscanner. Organized as a global network of technology services firms, DataArt brings together expertise of over 2,200 professionals in 20 locations in the US, Europe, and Latin America.