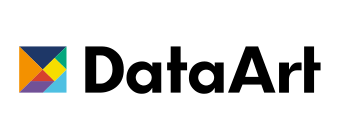 8 February 2018
Charlotte Lamp Davies of DataArt to moderate CTO Question Time at Travel Technology Europe in London
London – 8 February 2018 – Charlotte Lamp Davies, Vice President of Travel and Hospitality Europe at the global technology consultancy DataArt, will moderate this year's CTO Question Time at Travel Technology Europe (TTE), to be held February 21-22 in London.
The annual thought leadership panel of four CTOs/CIOs from different travel sectors will pinpoint trends that will affect travel technology and discuss the hottest topics of the day, including legacy systems, digital transformation, cybersecurity, artificial intelligence, and Brexit.
An advocate of innovative travel technologies, Lamp Davies will moderate the discussion among four leading travel industry CTOs, including Andrew Metcalfe of Guestline; Rajat Dhawan, of Contiki Holidays; Andrew Jordan of Carlson Wagonlit Travel and Jonathan Midgley of Trainline.
Lamp Davies said:
"CTO Question Time is a highlight of the conference programme at Travel Technology Europe and I am delighted to have been chosen to moderate it. The session gathers senior executives from across the sector spectrum and has become so popular that it was standing room only last year. It will be interesting to hear what our industry panel has to say about trends affecting travel technology.

"This will be the fourth year running that I have moderated this panel discussion and it is a great honour to be part of this fast-moving and highly informative event."
CTO Question Time takes place at:
Travel Technology Europe 2018
Olympia
Hammersmith Road, Kensington
London,
W14 8UX
Thursday 22 February 2018
Innovate Theatre
10 am -10.55 am
Press contact: Ghillie Little, ghillie@sbc.london, +44 207 104 2212.
About DataArt
DataArt is a global technology consultancy that designs, develops and supports unique software solutions, helping clients take their businesses forward. Recognized for their deep domain expertise and superior technical talent, DataArt teams create new products and modernize complex legacy systems that affect technology transformation in select industries.
DataArt has earned the trust of some of the world's leading brands and most discerning clients, including Nasdaq, S&P, Travelport, Ocado, artnet, Betfair, and Apple Leisure Group among others. Organized as a global network of technology services firms, DataArt brings together expertise of over 2,500 professionals in 20 locations in the US, Europe, and Latin America.
About Travel Technology Europe
In its fifteenth year, Travel Technology Europe is the largest event of its kind in Europe. Travel sector professionals meet to gain insights into forthcoming technology trends. Events and stands cover a wide range of the latest innovations, products, suppliers and cutting-edge content.