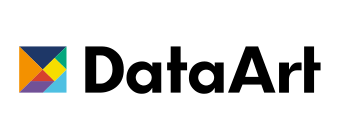 21 June 2017
Andrew Sanders of DataArt to Speak at HITEC 2017 in Toronto
New York, NY – June 21, 2017 – Andrew Sanders, VP of Travel & Hospitality for North America at the global technology consultancy DataArt, will discuss blockchain technology at the HITEC Toronto Conference 2017 on June 28th at 2:30 pm at the Metro Toronto Convention Centre.
In his presentation, Andrew will investigate possible use cases for blockchain technology in many industries, focusing on hospitality, where he has extensive experience.
Andrew will discuss:
Demystifying blockchain, its global structure
The challenges companies face when implementing blockchain technology
Pain points eliminated with the blockchain adoption for both travelers and travel companies.
Andrew has held executive and sales leadership positions at global companies specializing in enterprise hospitality technology solutions for over 20 years. Andrew's involvement in the hotel sector includes mobile technologies such as Mobile Key room access, in-building Distributed Antenna System (DAS) infrastructure, mobile application development including location based marketing and guest engagement plus in-room entertainment.
EVENT DETAILS:
Location:
HITEC 2017 at Metro Toronto Convention Centre
Toronto, Canada
Date:
Wednesday, June 28, 2017
Time:
2:30 PM - 3:30 PM
Track:
Concurrent 11 Specialty Reporting Area
About DataArt:
DataArt is a global technology consultancy that designs, develops and supports unique software solutions, helping clients take their businesses forward. Recognized for their deep domain expertise and superior technical talent, DataArt teams create new products and modernize complex legacy systems that affect technology transformation in select industries.
DataArt has earned the trust of some of the world's leading brands and most discerning clients, including Nasdaq, S&P, United Technologies, oneworld Alliance, Ocado, artnet, Betfair, and skyscanner. Organized as a global network of technology services firms, DataArt brings together expertise of over 2,200 professionals in 20 locations in the US, Europe, and Latin America.
About HITEC:
The Hospitality Industry Technology Exposition & Conference (HITEC), produced by HFTP, is the world's largest hospitality technology exposition and conference. HITEC serves as a vehicle for distributing the most innovative products and services to the global industry. It offers attendees a one-stop shop for essential education, access to experts and hospitality technology vendors, networking with top leaders in the industry and the resources to find cost-effective ways to improve company bottom lines.
Media Contacts: