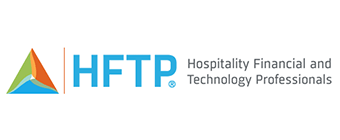 17 October 2018
Andrew Sanders of DataArt to Demystify Blockchain in Hospitality at 2018 HFTP Convention
New York, October 17, 2018 — DataArt's VP of Travel & Hospitality for North America will speak at the annual HFTP Convention in Louisville, KY on the subject of blockchain in the hospitality sector.
On October 26, 2018, Andrew Sanders will lead an educational session "Demystifying Blockchain" which will outline the global structure of blockchain, investigate its possible use cases in hospitality, explore the challenges in its implementation, and address the pain points of technology adoption for travel companies and individual travelers.
Event details
Demystifying Blockchain Educational Session
Time
Friday, October 26, 2018
3:45 – 4:35 PM PDT
Location
Commonwealth 3, Specialty Reporting Area: Technology
HFTP Annual Convention 2018 Omni Louisville Hotel 400 S 2nd St Louisville, KY 40202
DataArt's presentation on blockchain solutions is available for download ahead of the session.
About the Speaker
Andrew Sanders has held executive and sales leadership positions at global companies specializing in enterprise hospitality technology solutions for over 20 years. At DataArt, he leads initiatives in the areas of business strategy and innovation mainly in the hospitality technology sector. His involvement in the hotel sector includes mobile technologies such as Mobile Key room access, in-building Distributed Antenna System (DAS) infrastructure, mobile application development including location-based marketing and guest engagement plus in-room entertainment.
About HFTP
Hospitality Financial and Technology Professionals (HFTP®), established in 1952, is a hospitality nonprofit association headquartered in Austin, Texas USA with offices in Hong Kong, United Kingdom, The Netherlands and Dubai. HFTP is recognized as the spokes group for the finance and technology segments of the hospitality industry with an international network of members and stakeholders. HFTP uniquely understands the industry's pressing issues, and assists its stakeholders in finding solutions to their challenges more efficiently than any organization. HFTP offers expert networks, educational resources, career development programs, research, leadership opportunities and conferences and events. HFTP produces international events throughout the year, including the world's largest hospitality technology tradeshow and conference brand: HITEC. The association also owns the world's only hospitality-specific search engine: PineappleSearch.com®. For more information about HFTP, visit www.hftp.org.For the latest news, visit the HFTP News page at news.hftp.org and the HFTP Connect blog at blog.hftp.org.
About DataArt
DataArt is a global technology consultancy that designs, develops and supports unique software solutions, helping clients take their businesses forward. Recognized for their deep domain expertise and superior technical talent, DataArt teams create new products and modernize complex legacy systems that affect technology transformation in select industries.
DataArt has earned the trust of some of the world's leading brands and most discerning clients, including Nasdaq, S&P, Travelport, Ocado, artnet, Betfair, and Apple Leisure Group among others. DataArt brings together expertise of over 2,500 professionals in 20 locations in the US, Europe, and Latin America.