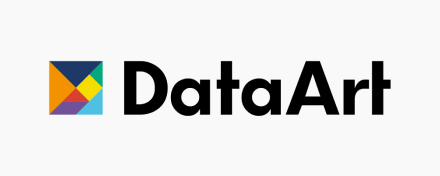 29 September 2020
DataArt Named a Supplier in United Kingdom's G-Cloud 12 Agreement
London, 29 September, 2020 — DataArt, a global software engineering firm that designs, develops, and supports high-quality solutions, announced today that it has been named a supplier for the UK Crown Commercial Service's (CCS) G-Cloud 12 agreement, making the company's technology consulting and solution design services available to customers in the UK public sector, including government departments, local councils and NHS trusts across the country. The G-Cloud 12 agreement creates a procurement hub for public sector customers, and will run for 12 months beginning September 28, 2020.
DataArt's expertise in cloud technology will now be available to public sector organizations that require cloud computing solutions to build and migrate their applications and services to the cloud. Participation in the agreement will help public sector clients reduce infrastructure costs, optimize capacity, and maintain secure IT environments while reducing bureaucratic burdens in procurement.
DataArt offers a comprehensive range of services related to cloud migration, cloud software development and cloud computing — from effective planning to application development, validation and quality assurance, to cybersecurity and managed support.
Vladimir Timashov, Head of Cloud Services Development at DataArt UK, says: «Inclusion in G-Cloud 12 as a supplier of cloud computing services demonstrates that we have successfully met the rigorous compliance, security and pricing transparency requirements. As participants in the scheme, we can play a significant part in helping public sector clients enjoy cloud enablement on an expedited basis while saving on costs. Our expertise in cloud technology and deep knowledge of global best practices will allow our public sector clients to optimize their use of cloud-based technology.»
The G-Cloud 12 agreement includes cloud hosting, cloud software and cloud support. DataArt will be listed among cloud support providers.
About G-Cloud
G-Cloud 12 is a framework for suppliers of cloud related technologies and services, that helps customers in the UK public sector find and buy cloud computing services. This is the 12th iteration of the G-Cloud framework, which launched in 2012.
https://www.gov.uk/guidance/g-cloud-suppliers-guide
About DataArt
DataArt is a global software engineering firm that takes a uniquely human approach to solving problems. With over 20 years of experience, teams of highly-trained engineers around the world, and deep industry sector knowledge, we deliver high-value, high-quality solutions that our clients depend on, and lifetime partnerships they believe in.
Media Contact:
USA, UK & Germany
Anni Tabagua