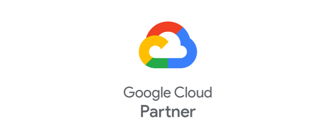 23 August 2021
DataArt Achieves the Application Development Partner Specialization in Google Cloud Partner Advantage
Google Cloud Recognizes DataArt's Technical Proficiency and Proven Success in Application Development
---
New York, August 23, 2021 — DataArt, a global software engineering firm and Google Cloud Premier Partner, today announced that it has achieved the Application Development Partner Specialization in Google Cloud Partner Advantage. By earning the Partner Specialization, DataArt has proven their expertise in building and managing customer solutions in the web and mobile Application Development field using Google Cloud technologies.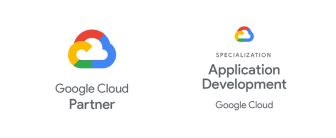 Specializations in the Google Cloud Partner Advantage Program are designed to provide Google Cloud customers with qualified service partners that have demonstrated technical proficiency in specialized solution and service areas. To achieve this Specialization, DataArt proved to have an established Google Cloud services practice, consistent customer success, and proven technical capabilities.
«We are very proud to add the Application Development Specialization designation to our Google Cloud portfolio. It is a hard-earned recognition that proves our technology expertise, well established development practices and high quality of service delivery,» said Yuri Gubin, CIO, DataArt. «The new specialization demonstrates our team's capabilities across multiple Google Cloud products that help accelerate customers' modernization journeys and increase clients' agility and ability to innovate.»
As a Premier Google Cloud Partner with certified architects, developers, data engineers, security specialists, and account managers, DataArt accompanies each client at every stage of their cloud journey, helping them innovate and achieve their goals.
To learn more about DataArt's expertise with Google Cloud, visit gcp.dataart.com.
About DataArt
DataArt is a global software engineering firm that takes a uniquely human approach to solving problems. With over 20 years of experience, teams of highly trained engineers around the world, and deep industry sector knowledge, we deliver high-value, high-quality solutions that our clients depend on, and lifetime partnerships they believe in.
Media Contact:
USA, UK & Germany

Anni Tabagua
+ 49 (89) 745 399 31
anni.tabagua@dataart.com