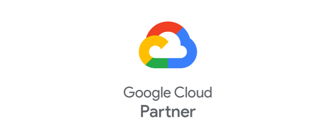 17 June 2021
DataArt Achieves Advertising & Marketing Expertise designation in the Google Cloud Partner Advantage Program
New York, June 17, 2021 — DataArt, a global software engineering firm and Google Cloud Premier Partner, has achieved the Advertising & Marketing Expertise designation in the Google Cloud Partner Advantage Program. Achieving this designation affirms that DataArt has the expertise and capabilities necessary to help clients transition from working with disparate datasets to implementing data-driven marketing.
The Advertising & Marketing Expertise designation gives DataArt a combined 14 approved Google Cloud Partner Expertise designations across product and technology, workloads, and industries including Google Cloud App Dev & Monitoring, Open-Source Technology, Google Cloud Compute, Competitive Technology –Microsoft Azure, Healthcare & Life Sciences, and others.
"Achieving the Google Cloud's Advertising & Marketing Expertise shows that we have a proven competency that can help our clients leverage all the benefits of Google Cloud and cooperate with advertising and marketing organizations to better engage with customers, and predict marketing and business outcomes," said Yuri Gubin, CIO, DataArt. "With the Google Cloud technology stack, we provide organizations with better observability and maintainability of systems, allowing engineering teams to focus more efforts on delivering business results."
As a Premier Google Cloud Partner with certified architects, developers, data, security engineers and account managers, DataArt accompanies each client at every stage of their cloud journey, helping them innovate and achieve their goals.
To learn more about DataArt's expertise with Google Cloud, visit gcp.dataart.com.
About DataArt
DataArt is a global software engineering firm that takes a uniquely human approach to solving problems. With over 20 years of experience, teams of highly trained engineers around the world, and deep industry sector knowledge, we deliver high-value, high-quality solutions that our clients depend on, and lifetime partnerships they believe in.
Media Contact
USA, UK & Germany
Anni Tabagua
+49 (89) 745 399 31
anni.tabagua@dataart.com