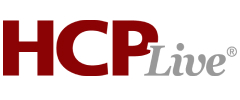 21 April 2020
Will the Impact of COVID-19 on Clinical Trials Fast-Track Digital Health Technology?
In HCPLive, Daniel Piekarz, SVP of Healthcare & Life Sciences at DataArt, debates whether the COVID-19- related clinical trial standstill will drive the industry towards virtual trials.
«Remote patient monitoring, home care, and telehealth have been gaining momentum as a healthcare offering, but it would seem that COVID-19 has added more horsepower to this initiative.»

«The Federal Communications Commission (FCC) has voted to adopt a $200 million telehealth program to support healthcare providers responding to the ongoing coronavirus pandemic, and the Centers for Medicare & Medicaid Services has allowed new flexibility in the use of telehealth. Walgreens just announced the expansion of its telehealth program to include a COVID-19 risk assessment, information on clinical trials, and a higher number of providers. And, according to a recent Spyglass Consulting report, 88% of hospitals and health systems have invested in or plan to invest in remote patient monitoring technologies.»

«In 2019, National Academies of Sciences, Engineering, and Medicine convened a workshop to study the current clinical trials system and examine the potential benefits and challenges of implementing virtual clinical trials. The general sentiment was that the current model for clinical trials was becoming more expensive, inefficient, and inaccessible over time. The panel of experts also agreed there was an urgent need for the next generation of clinical trials to incorporate new technologies.»

«There are countless benefits to virtual trials, both short-term during the contagion and long-term, to help shape the future of the industry. Virtual visits and remote patient monitoring in place of mandated in-person site visits gives trial participants a choice as well as the added peace of mind that they won't be exposed to unnecessary risks. Virtual visits allow sponsors to reach a larger population of participants improving subject recruitment, engagement, and retention.»

«When it comes to analytics, insights collected through digital health technologies enable continuous real-time data collection. Ultimately, virtual connectivity, monitoring, and management can greatly reduce the time commitment, effort, and burden on the investigators, CRCs, and participants.»
Original article can be found here.