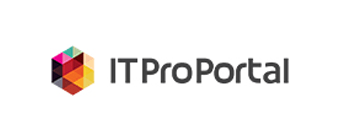 9 January 2018
Will AI be the Keystone for the Fourth Industrial Revolution?
In ITProPortal, Cliff Moyce, head of the Finance Practice at DataArt, dispels the fears of AI-related job losses and predicts that AI will trigger the Fourth Industrial Revolution, which will facilitate creation of new, different jobs in the future.
"I maintain that AI will not only create job vacancies in a manner last seen in the internet boom years; but the growth will become exponential as AI triggers the Fourth Industrial Revolution (the convergence of the technological, physical, and biological). Resulting job vacancies will not only relate to core AI roles, but also all the other jobs that come from having successful – often new – companies in a booming economy. Jobs in operations, finance, logistics, sales, marketing etc."

"A common misconception of the naysayers is that AI will do work currently done by people, and thus make said people redundant (Keynes's technological unemployment theory). The argument is incorrect because rather than doing the work that people do, AI does work that people cannot do with existing tools, or it helps them do current work better / easier / more accurately than they do it now. E.g. work that is done currently with existing tools like spreadsheets or algorithm based computer programs for planning and operations management in things like energy or food production. The whole point of paradigm shifts like that being wrought by AI is that it creates new organisations, jobs and markets. Can anyone think of a person who lost their job because of PC's? Or spreadsheets? Who can count the number of new services, products, companies and roles that PC's and spreadsheets alone created?"

"Right now, three new major areas for AI are opening up: (1) deriving deep learning from structured and unstructured data to drive strategic planning for organisations of all types and sizes, including government departments (2) using Big Data tools to support operational risk management and operational planning; and (3) using AI to predict financial turbulence and to assess risk of financial contagion. AI and ML skills that are becoming highly sought after by employers include: adaptive software development; speech and face recognition; artificial neural networks, pattern recognition, deep learning, and Big Data."
View original article.