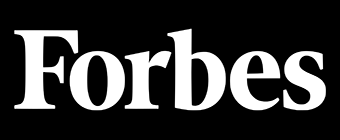 21 September 2020
Why Not All U.K. Businesses Will Do What Lord Sugar Tells Them
In Forbes, Dmitry Bagrov, Managing Director of DataArt UK, shares his position on whether his colleagues should work from home or return to the office.
«Dmitry Bagrov, managing director at global software engineering firm DataArt UK which hires 3,000 people in 20 locations in the US, Europe, and Latin America, says the return to office will be up to everyone to decide. He explains: 'Some of our employees here in London have already started to come to the office at least a couple of days a week. They find an office environment more inspiring, and understandably so. Some people–the ones with kids mostly–still cannot afford that luxury because schools have only just opened.
I don't care where they work, as long as they do. It's high time we started to treat our employees as adults. I've always believed that an employee who wants to work will continue to work no matter the circumstances, and an employee who doesn't want to work will always find a way to slack off, be it in an office or at home. I genuinely don't care where my team works from. I hire grown-ups and I trust them to do the work irrespective of their location.'»
Original article can be found here.