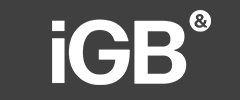 29 April 2020
Why New Regulation will Mean Re-Examining the ToolBox
In a bylined article for iGaming Business, Russell Karp, VP of Media and Entertainment at DataArt, discusses the hurdles faced by the GB Gambling Commission with its responsible gambling initiative and shares his ideas on possible solutions.
«Gambling is a customer-facing industry and as such the main challenge is, and always will be, how well do you know your customer? The regulator understands the importance of this. An industry-wide call to "identify a technology solution to create a single customer view" is therefore well aligned with the objective of protecting consumers who most likely gamble across more than one operator.»

«We must consider that a number of operators have proprietary platforms that they will be bound to protect from competitors. The underlying technologies are likely to be different, which will add complexity to processing varying volumes and types of data in disparate formats. To limit disruption and avoid a plethora of other technical and process issues, building a separate interface that will integrate with operators' platforms is the most credible solution.

This new 'layer' will receive, process and unify partial customer data from operators and visualise the full customer view without the risk of competing operators gaining access to feeds they do not own. We can also benefit from incorporating blockchain into the architecture, which will further secure both operator and customer data. Such a system can operate under the management of the Betting and Gaming Council (BGC), or another regulatory body, providing access to all licensed members. It may also require developing an industry-wide standard that will make the exchange of data and information across the gaming industry more efficient.»

«In my opinion, establishing and maintaining the collaboration between all parties may prove to be the biggest challenge for the project. Operators might struggle to align their expectations and to secure the necessary resources and investment, as it can be a challenge to achieve the balance between commercial and compliance objectives. Commercial platforms and solutions do not have the required features and will not support the required level of customisation to facilitate the industry-wide implementation for these purposes.»
Original article can be found here.