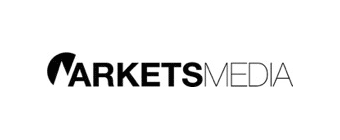 12 December 2018
What's in Store for Fintech in 2019?
In Markets Media, Cliff Moyce, Chairman of Advisory Board at DataArt, discusses 2019 trends in financial technology. Fintech firms will thrive or struggle based on their ability to make significant improvements in automation, digitalisation, analytics, quality, productivity, security and compliance using blockchain, AI, and cloud.
"The industry spends huge amounts of money on a handful of processes where up to 99% of effort, money and time could be removed by using distributed ledgers. E.g. clearing and settlement; cross border payments; international trade finance; smart contracts; KYC; and, loyalty and rewards schemes….Growth in distributed ledgers will be huge in 2019."

"2019 will see Blockchain, Artificial Intelligence and Cloud facilitate huge improvements in price discovery, execution, straight-through-processing, data quality, risk management, portfolio management, reporting, compliance, cost-control, resilience, security, agility, and customer satisfaction."

"DL allows computer models to perform classification tasks directly from text, images and sound, and thus allow unstructured data to be integrated into models and analyses (from which pattern recognition and probabilistic methods can derive non-intuitive insights)…Use cases for 2019 will include risk management; portfolio management; balance sheet optimisation; corporate analytics; planning; and, deal tracking."

"The growth of NLP and sentiment analytics has been huge in 2018 and steep growth will continue in 2019. NLP is being used in chatbots and other intelligent assistants; voice to text dictation; team collaboration; calendar management; customer service; and, IT help desk management tasks. Research by Spiceworks (https://community.spiceworks.com/blog/2964-data-snapshot-ai-chatbots-and-intelligent-assistants-in-the-workplace ) found that 40% of large businesses will be using chatbots and intelligent assistants by the end of 2019, with financial services a huge user."

"Infrastructure availability and cost is no longer a barrier to providing great service in a cost-effective manner. The reason being ubiquitous infrastructure / consumption-based IT services such as Cloud (which utilises Infrastructure-as-a-Service; Platform-as-a-Service; and, Software-as-a-Service) make the latest technologies, methods, and services available to anyone at affordable prices with shorter procurement cycles; increased agility; improved scalability; higher availability; better reliability, etc."
View original article.