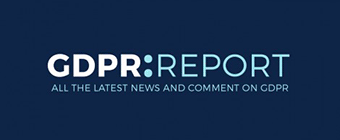 2 January 2018
GDPR – What Will It Mean for The Travel Industry – And Can You Believe Everything You Read?
In the third and final article of the series for GDPR: REPORT, Charlotte Lamp Davies, Vice President of Travel & Hospitality at DataArt UK, resolves controversies around GDPR, clarifying the scope and spirit of the regulation, severity of repercussions and depth of scrutiny of the travel industry.
"There has been a certain level of scaremongering taking place with sensational headlines vying for eyeballs, so it was reassuring to see the ICO (Information Commissioner's Office) set the record straight on several issues on its blog these past weeks, mostly relating to fines and reporting. For one, this means the industry can get on with focusing on the technical issues that matter: data documentation, management and security – among other areas handily listed by the ICO here."

"So let's take stock of what GDPR really means for travel businesses – and whether or not they'll come out a winner or a loser in the shake-up. Because data, as we all know, is the lifeblood of most travel and hospitality companies. In particular, online travel agencies – which have as their beating hearts booking engines or CRM systems connected to multiple APIs, databases, suppliers, channel managers and other third-party technology suppliers or partners."

"GDPR is complex, so prepare to document how you will manage and protect your data. Lack of preparation could lead to non-compliance, and while an initial ICO fine might not be high, your reputation will suffer. And in travel today, your brand is everything. By justifying how you capture and use data, and prove compliance, that 25 May 2018 might just be a day you actually look forward to – despite what you read in the meantime."
View original article.