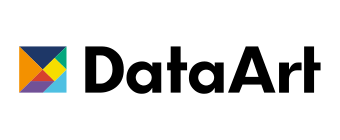 21 September 2017
What Role Should Technology Play in Surgery?
In Healthcare.Digital Julie Pelta, Director of Business Development at DataArt's Healthcare and Life Sciences Practice, UK, explores the advent of robotics in surgery, weighing in on the associated risks and benefits.
"The DaVinci robot was first to market, and is now being followed by new players. A surgical robot is a huge investment for a hospital and with clear surgical benefits in visualisation, movement and access. Being able to turn a robot's "hand" 360 degrees in the surgical field laparoscopically is clearly an improvement to the movement of a human hand!

Devices and machines break, and at that point one has to revert to basic training and open the patient to complete the surgery…An airline pilot still undertakes extensive training and can take full control of a plane if the autopilot fails. We think this is the same for surgeons, sadly it's not.

Innovation is being led by the robotic companies and a few niche start ups with a handful of products. More recently a new partnership Verb Surgical, a start up founded by Verily (Google/Alphabet) and Ethicon (Johnson and Johnson) is developing an intelligent digital surgery platform that will incorporate robotics, visualisation, advanced instrumentation, machine learning and connectivity."
View original article here.